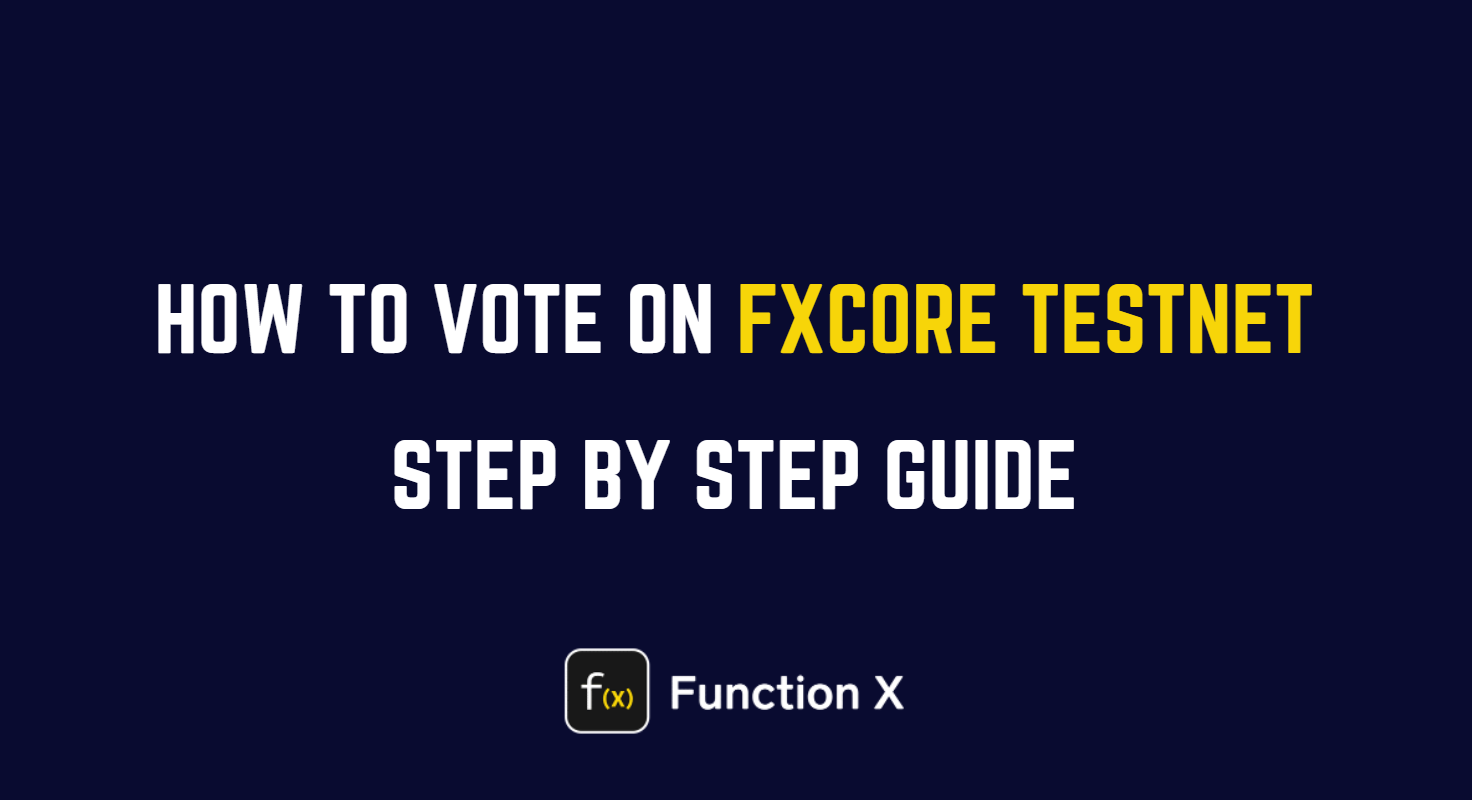 Welcome to the step by step guide on how to vote for a governance proposal on f(x)Core Testnet!
Before proceeding, please keep in mind that f(x)Core Testnet requires FX-TEST tokens and NOT real(mainnet) FX tokens.
Let's get started!
STEP 1:
On f(x)Wallet application, head to "Settings" then to Network Configuration and select Testnet under f(x)Core tab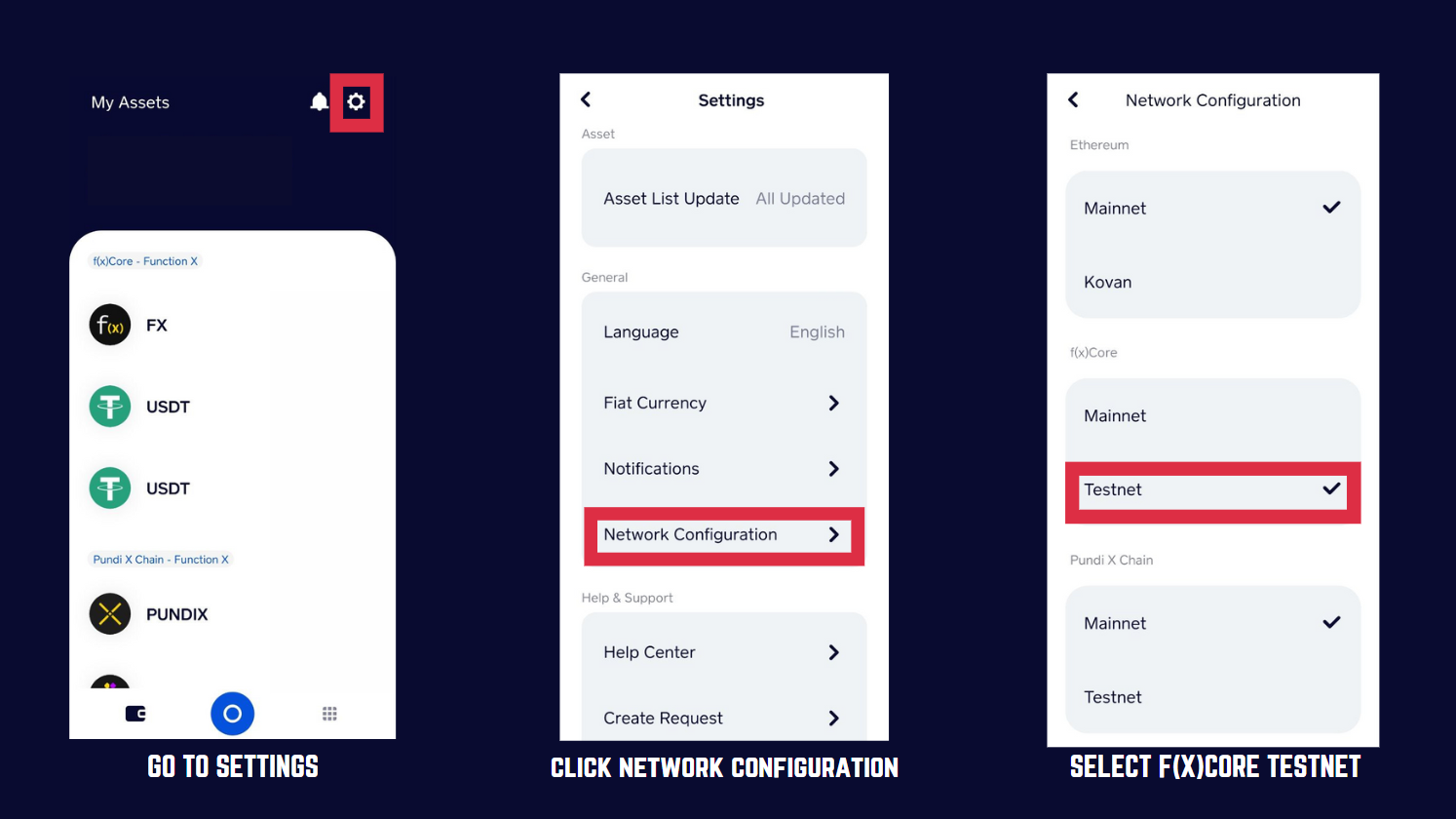 STEP 2:
Add FX coin by clicking "+Add Asset" and then select "Function X FX - f(x)Core Testnet".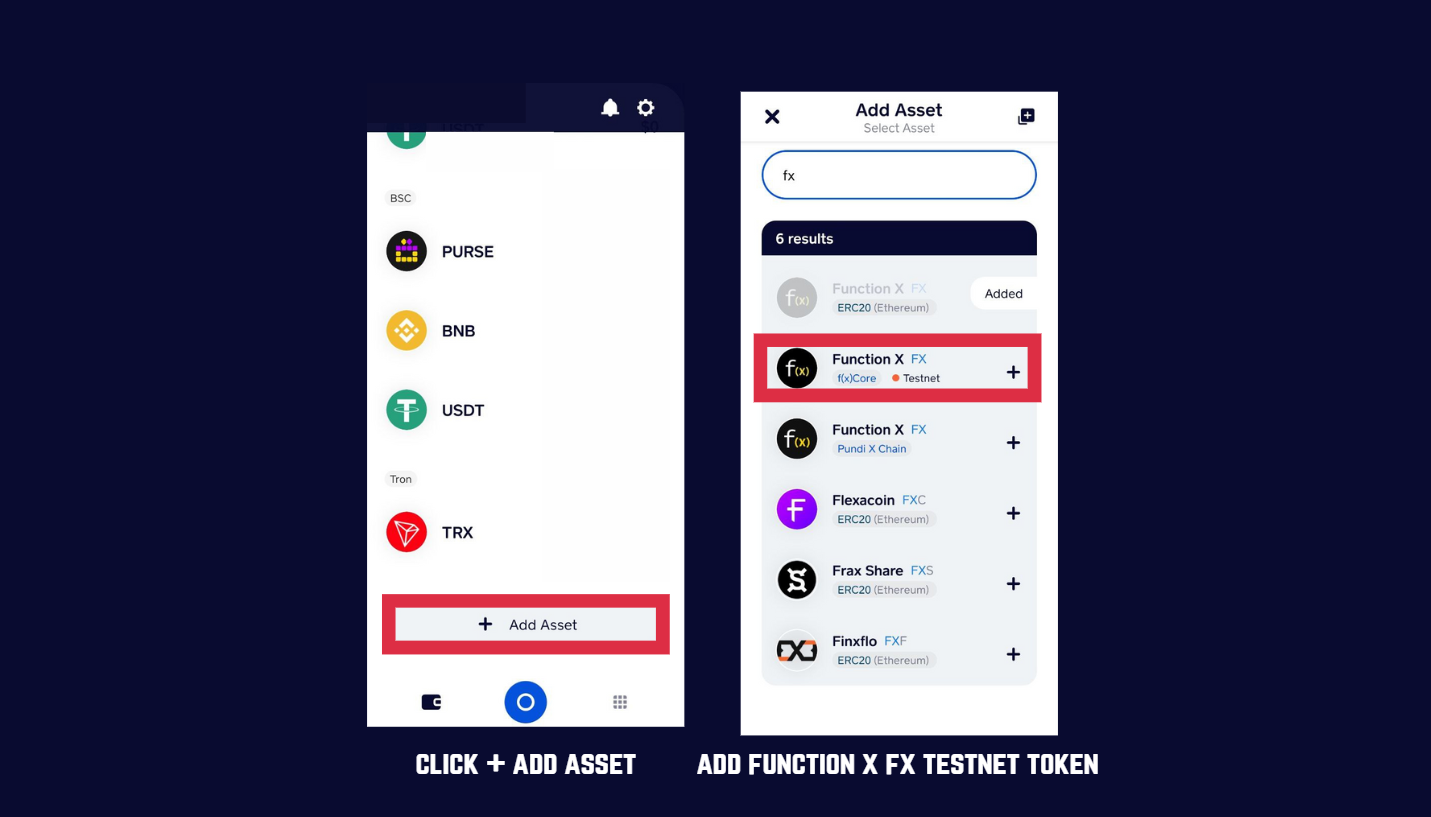 STEP 3:
Select FX testnet token then select your address and click copy to copy your address.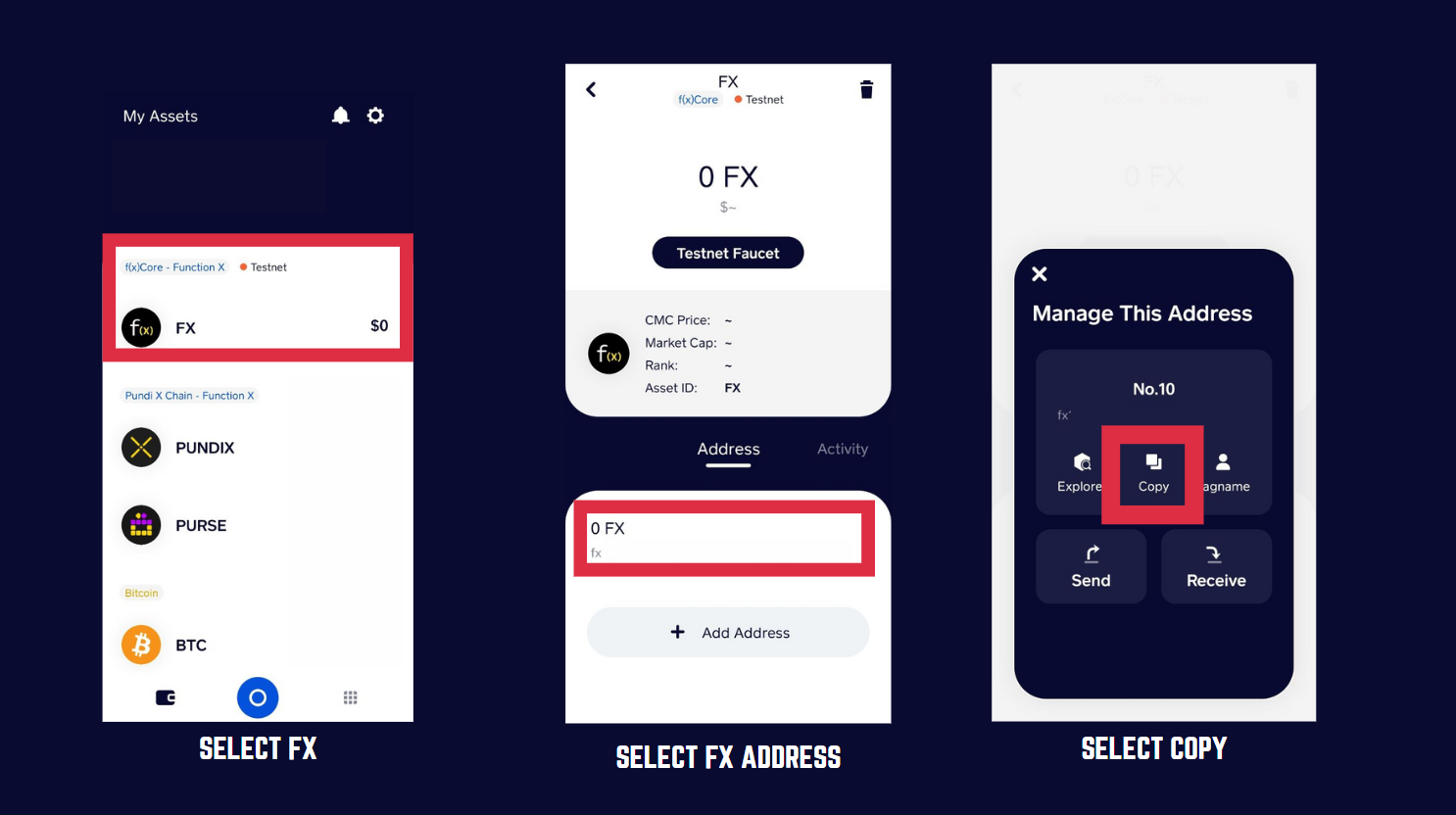 STEP 4:
Head to Function X Faucet and paste your FX address to request 100 f(x)Core FX testnet coins. Click "Give me" to proceed. After that, 100 FX-testnet coins will be deposited in your wallet's FX address.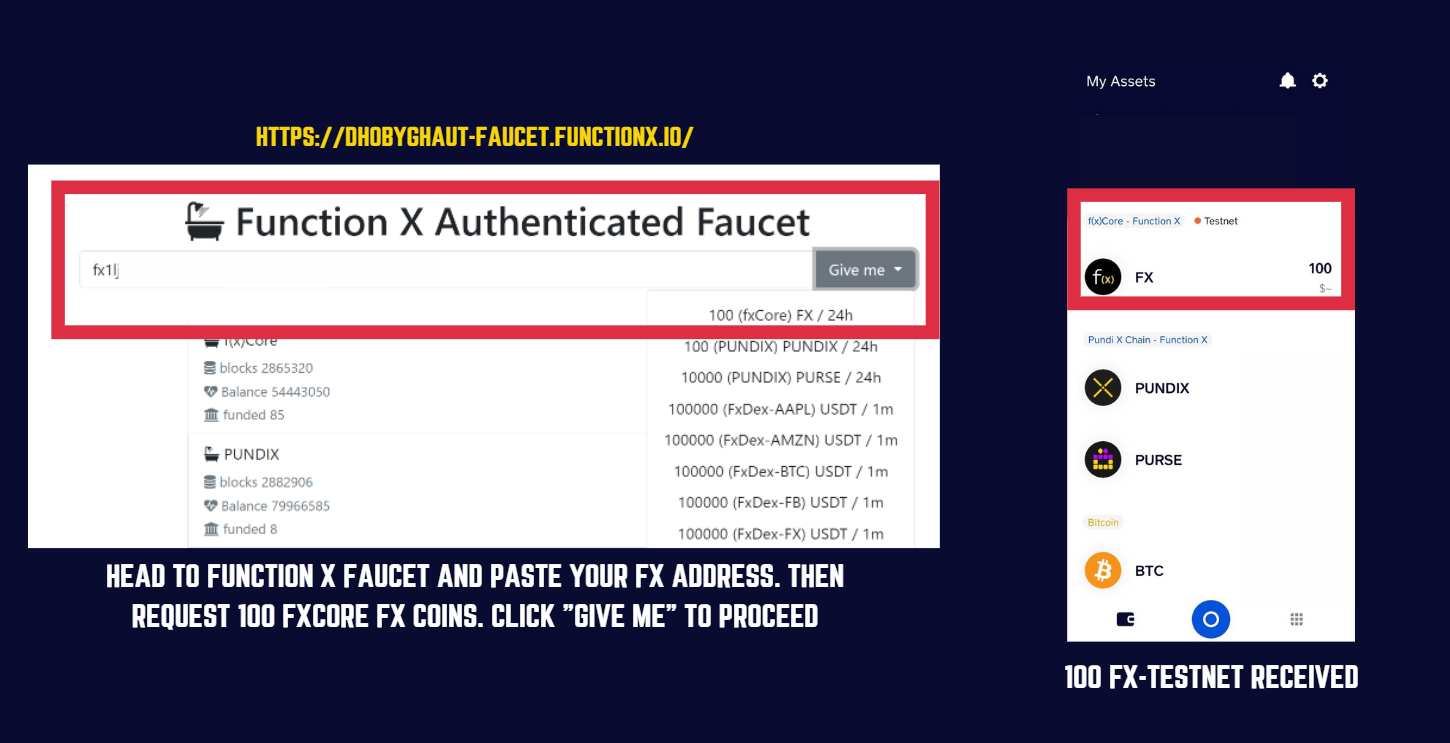 STEP 5:
A vote participant has to be either a Delegator or a Validator on f(x)Core. To get the right to vote on a proposal, users need to have FX tokens bonded to an active Validator and/or become an active Validator before the proposal enters the voting period.
Let's delegate FX-TEST tokens to a validator!
Select CRYPTOBNK tab on f(x)Wallet and then select delegate. Select a validator and then click delegate.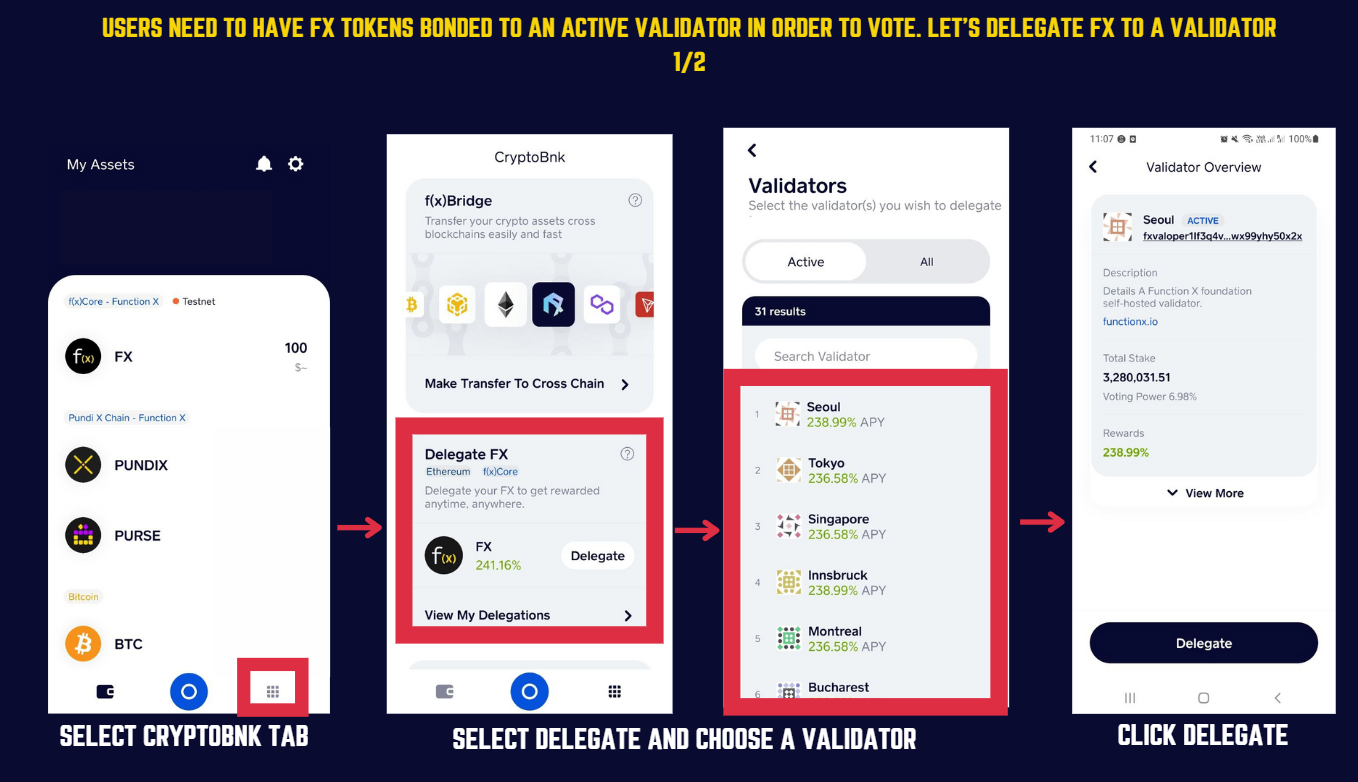 Then, select your FX address and delegate FX-TEST tokens to the validator. Wait for the transaction to be completed and that's it! *Please do not delegate ALL your FX tokens otherwise you will not have enough to cover the transaction fees. Suggest using 75%.*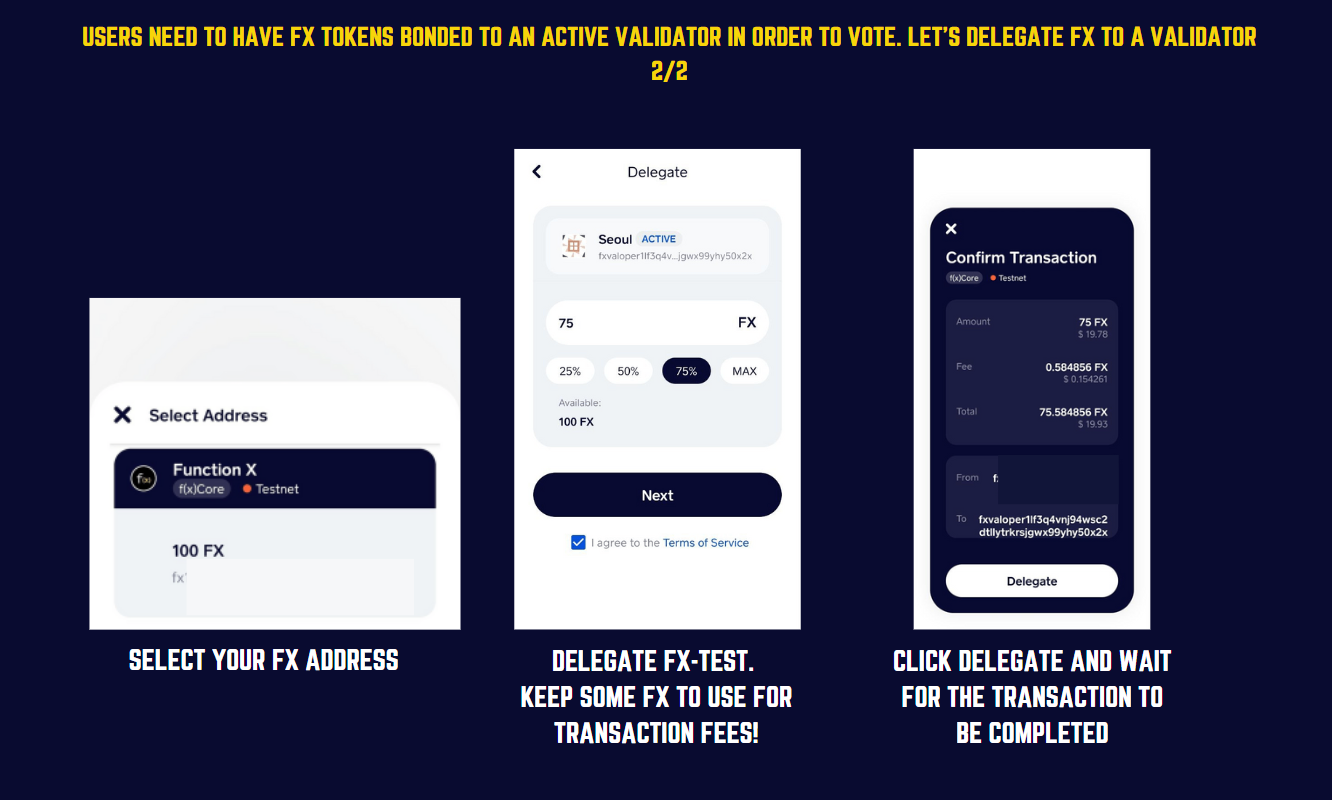 STEP 6:
Next, head to Function X Testnet Proposals and connect your f(x)Wallet by scanning the QR code.
STEP 7:
Select the proposal you would like to cast your vote for. You can find all available proposals on Testnet here. In this scenario, we select the EVM Upgrade Proposal. Then, cast your vote. For example, for the EVM Upgrade proposal, you can select "YES" and confirm the pop-up transaction on your f(x)Wallet by clicking "Pay".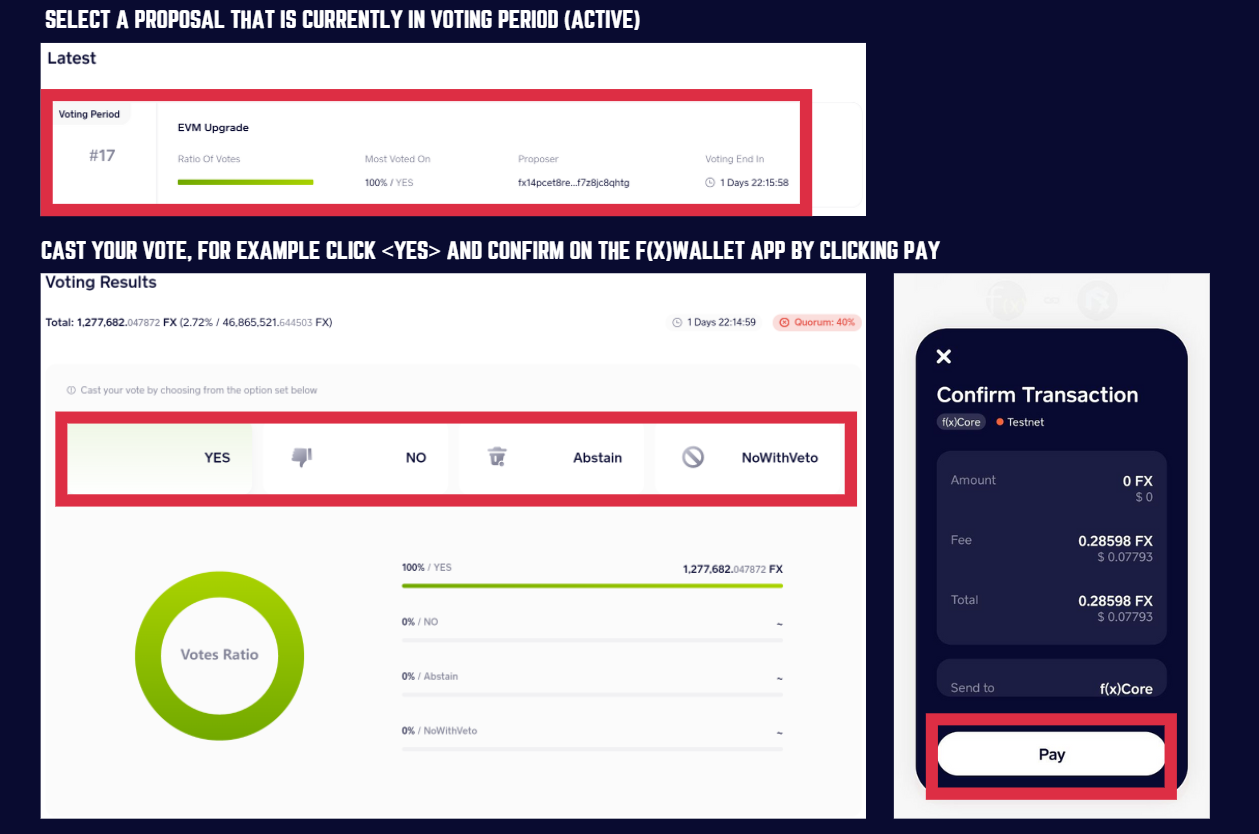 Congratulations! You have successfully voted for the proposal.