Make sure you have $FX on your f(x)Core addresses before making delegations.
If you have $FX on other blockchain networks, bridge them to f(x)Core using f(x)Bridge.
f(x)Core Classic addresses are no longer generated for new users of f(x)Wallet ver 2.0 or later.

f(x)Bridge can't be used for transferring $FX between f(x)Core and f(x)Core Classic, as they are essentially NOT two blockchains.

The only way to transfer your $FX from f(x)Core Classic to f(x)Core is Address Upgrade, that is, upgrade this Classic address that holds FX.
For users who have $FX on their f(x)Core Classic addresses and would like to make delegations, please choose f(x)Core Classic Delegate.
Tap the icon in the middle of the bottom navbar to go to f(x)Ecosystem

Choose f(x)Core Delegate

Tap "Delegate"

Choose a Validator you'd like to delegate to
Choosing a reliable validator is crucial because the reward (or penalty if a validator misbehaves) of your $FX delegation will be tied with this validator. For more, read
How to choose a validator to delegate?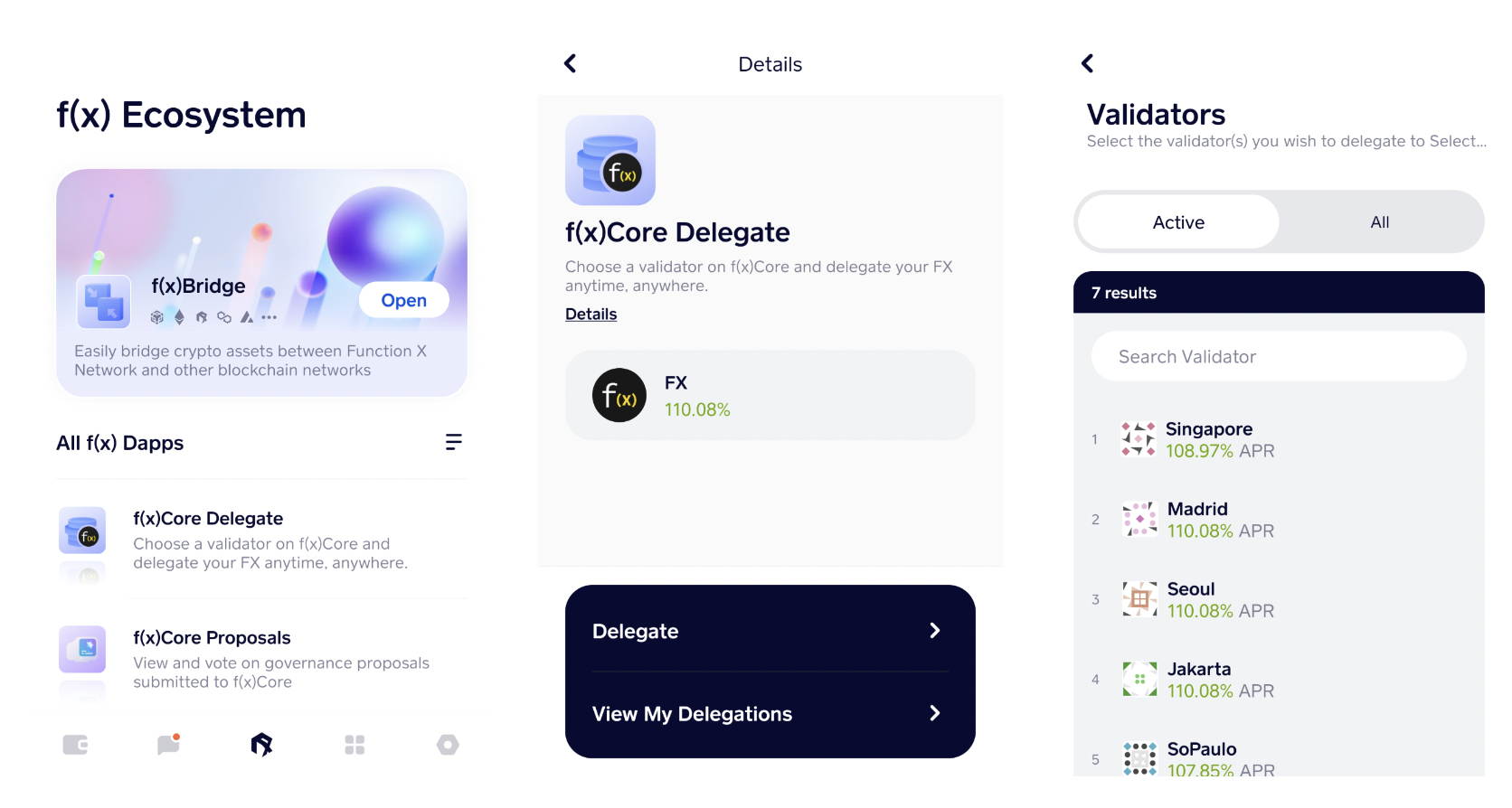 On the Validator Overview page, tap "Delegate"

Select the address you'd like to use for delegation, and input the amount to delegate

Complete the delegation transaction