Before we begin, make sure you transfer your FX from Ethereum blockchain to the f(x)Core. If you haven't done it, you can follow the instruction "How to transfer FX from Ethereum Network to Function X Network (f(x)Core)."
Here are the steps to delegate your FX:
Select

dApp Center
At the bottom right corner of f(x)Wallet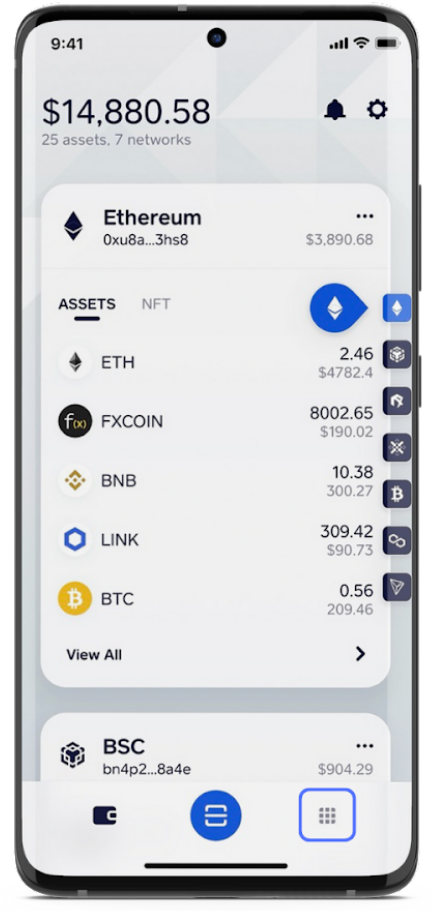 2. Delegate your FX
Select

Delegate FX

if you are on f(x)Core

Select

Delegate FX Classic

if you are on f(x)Classic
( Classic is for old users who created before 15 Sept 2022)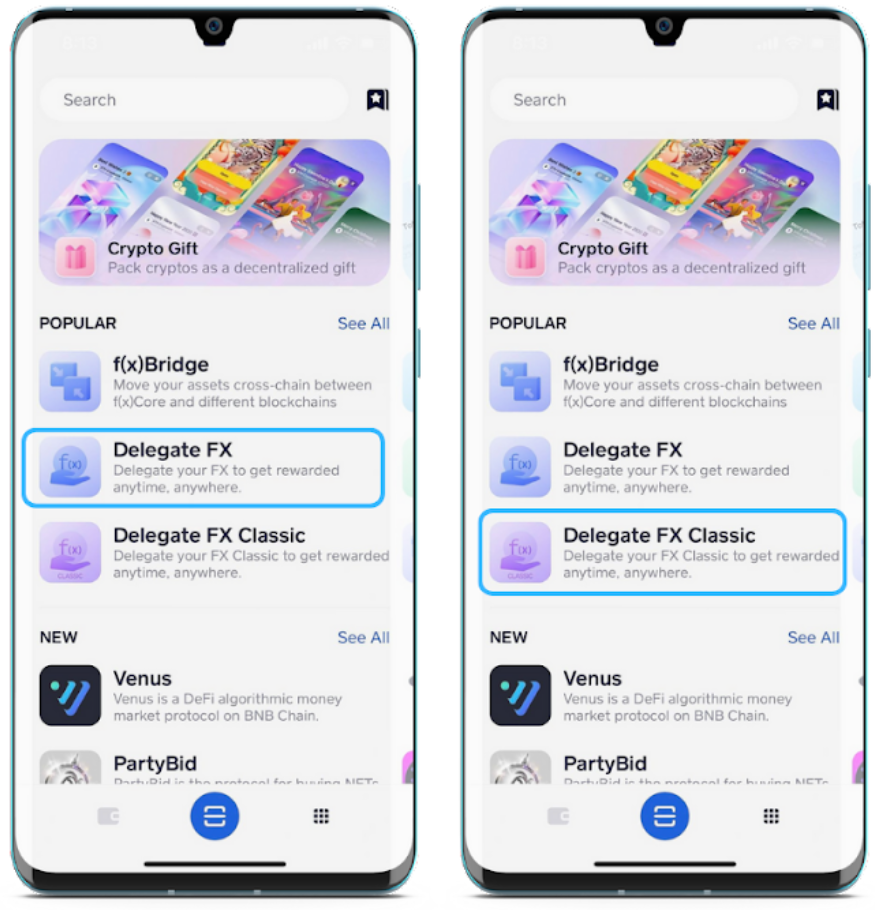 3. Select 'Delegate'
To choose your preferred validator


4. Choose your validator
Choosing a reliable validator is crucial because the reward (or penalty if a validator misbehaves) of your FX delegation will be tied with this validator.
Before choosing a validator, you should read this article "How to choose a validator to delegate?"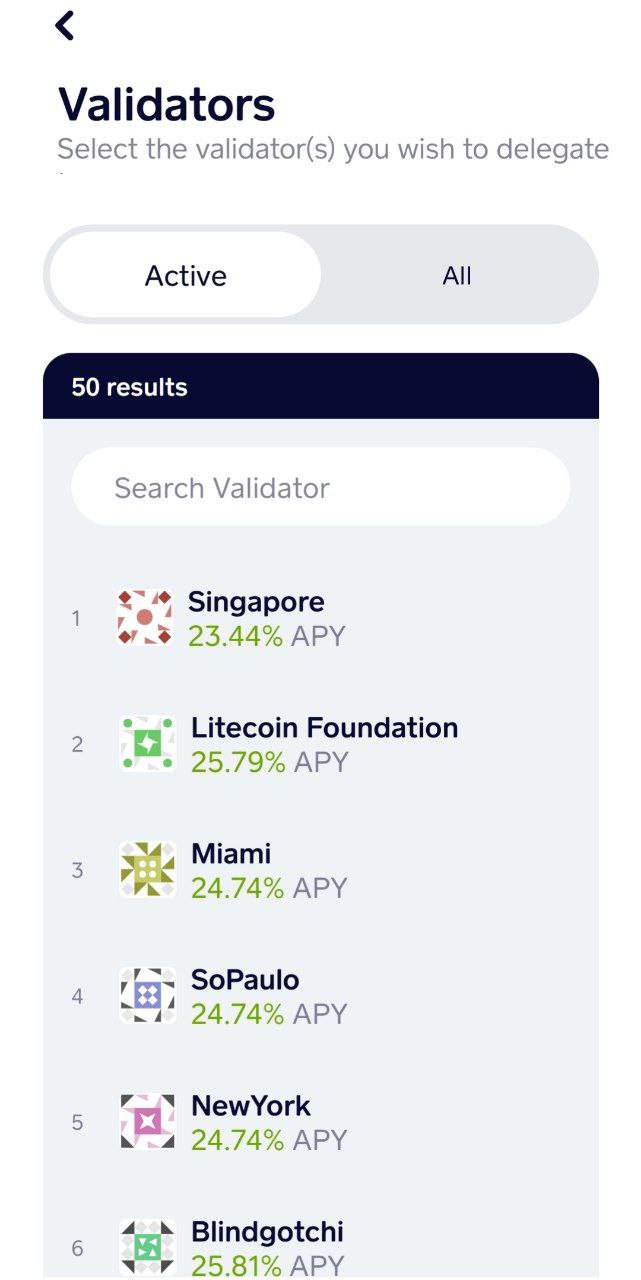 5. Delegate to your chosen validator
Each validator's commission can differ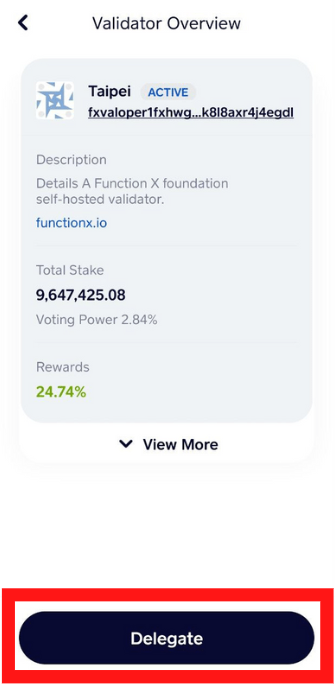 6. Select your address
Select your

f(x)Core

address

Select your

f(x)Core Classic

address if you have not upgraded
( Classic is for old users who have not upgrade to EVM)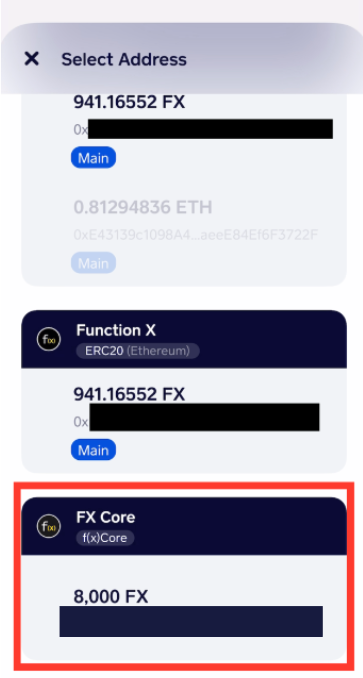 7. Enter the amount of FX you want to delegate to that validator
Please note that the transaction fee will be deducted from the amount you enter.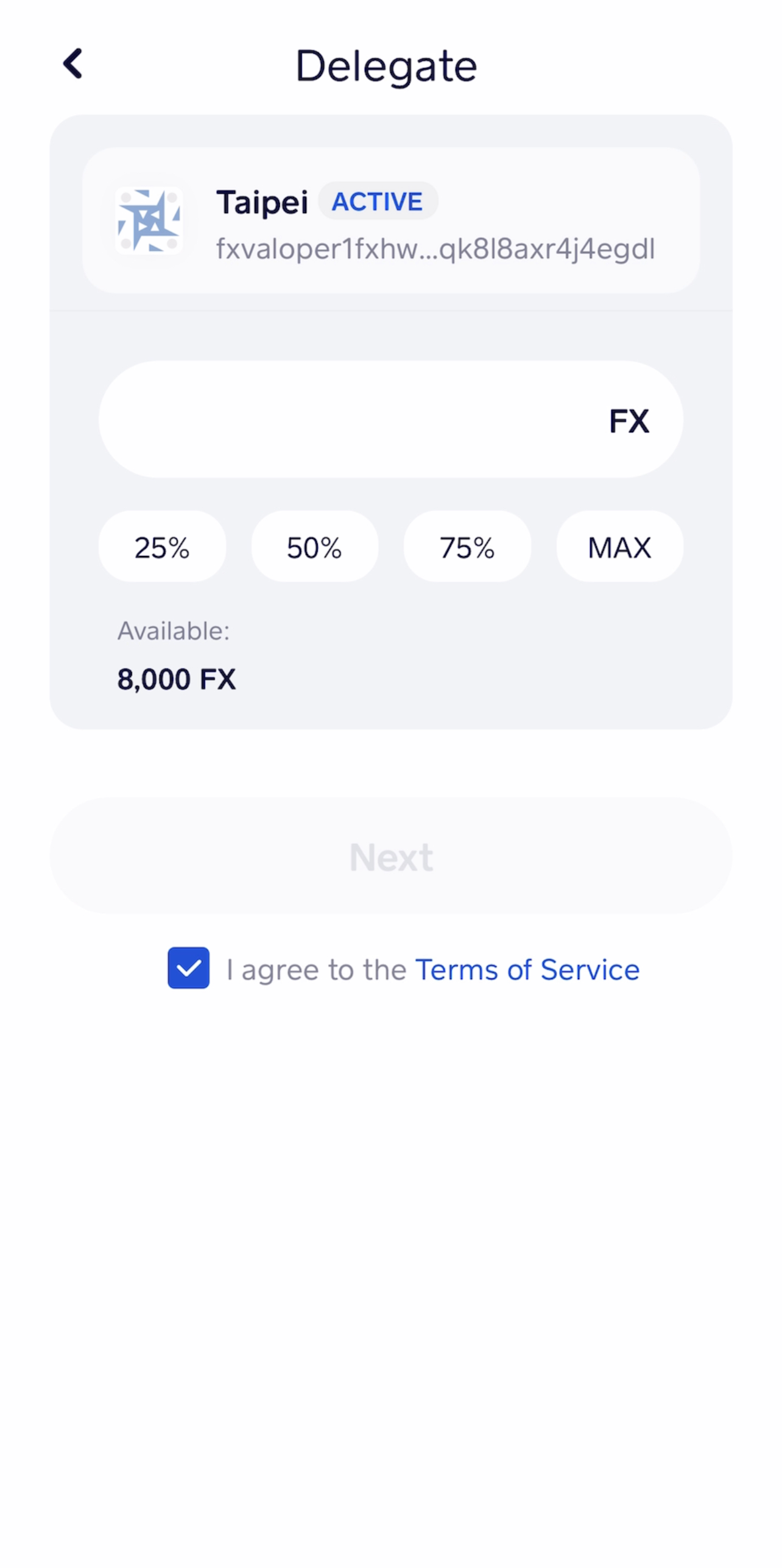 8. Confirm the delegation
Review the transaction details before confirming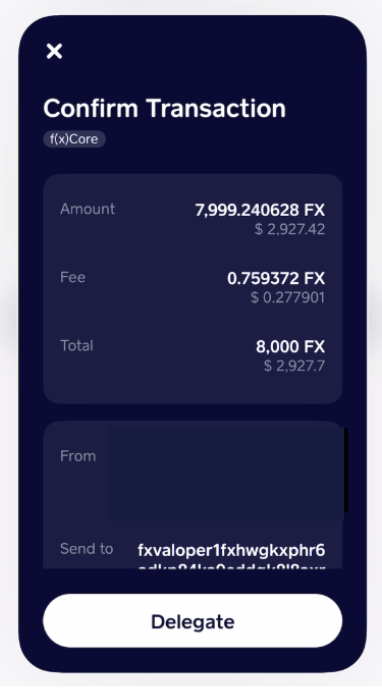 9. Transaction completed.
Check your delegated amount and the rewards under 'View My Delegations'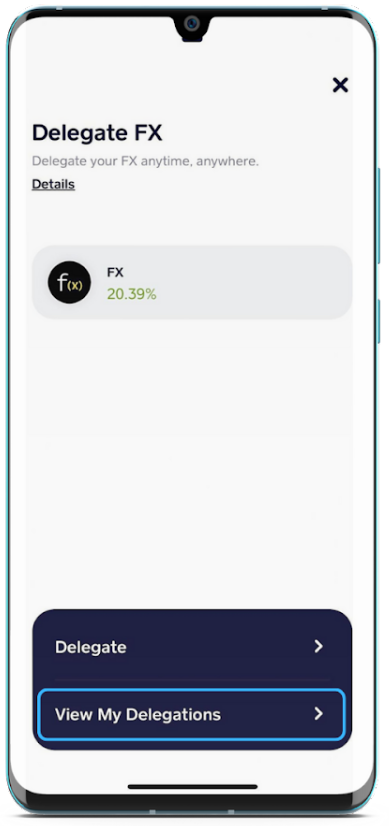 To calculate the block reward, you can find the reward calculator at https://functionx.io/staking-reward/#/delegator.


To withdraw the delegated FX (principal), it will take 21 days to be unlocked after the un-delegate (withdrawal) request has been made to stabilize the market.


To withdraw the block rewards, it will take 8 hours to be released after the withdrawal request has been made. Please note that both withdrawal requests and un-delegate requests will also require gas fees to perform.
Notes: Please do not send the FX token directly to Validator address. Any cryptocurrency that is sent directly to the Validator address will be lost.