Before you start
As both the staking and reward distribution are concluded, you'll not receive FX rewards from this manual unstaking operation.
Make sure you do have a small amount of Ether in the receiving address to cover the transaction and gas fees.
Step-by-step guide
You shall open the following page.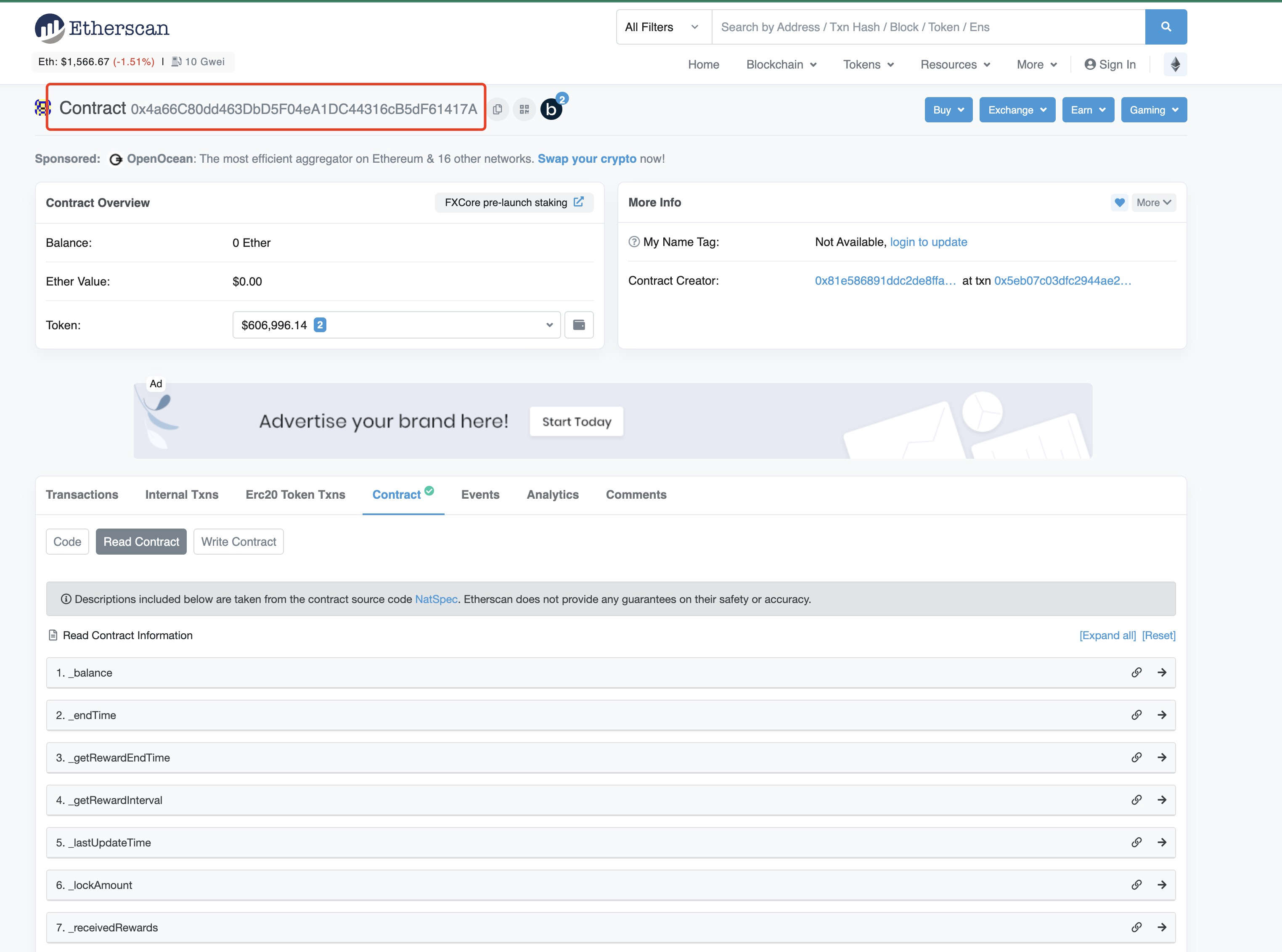 Remember to double check the contract address 0x4a66c80dd463dbd5f04ea1dc44316cb5df61417a, so as to ensure you're on the correct page. Or the unstaking operation would fail.
Paste your address that was used for staking and check the amount of PUNDIX being staked in the contract
As the screenshot below shows, go to
Contract
tab(default) >
Read Contract (default)
>
1._balance
, and click to expand the input and search box > follow the steps on the screenshot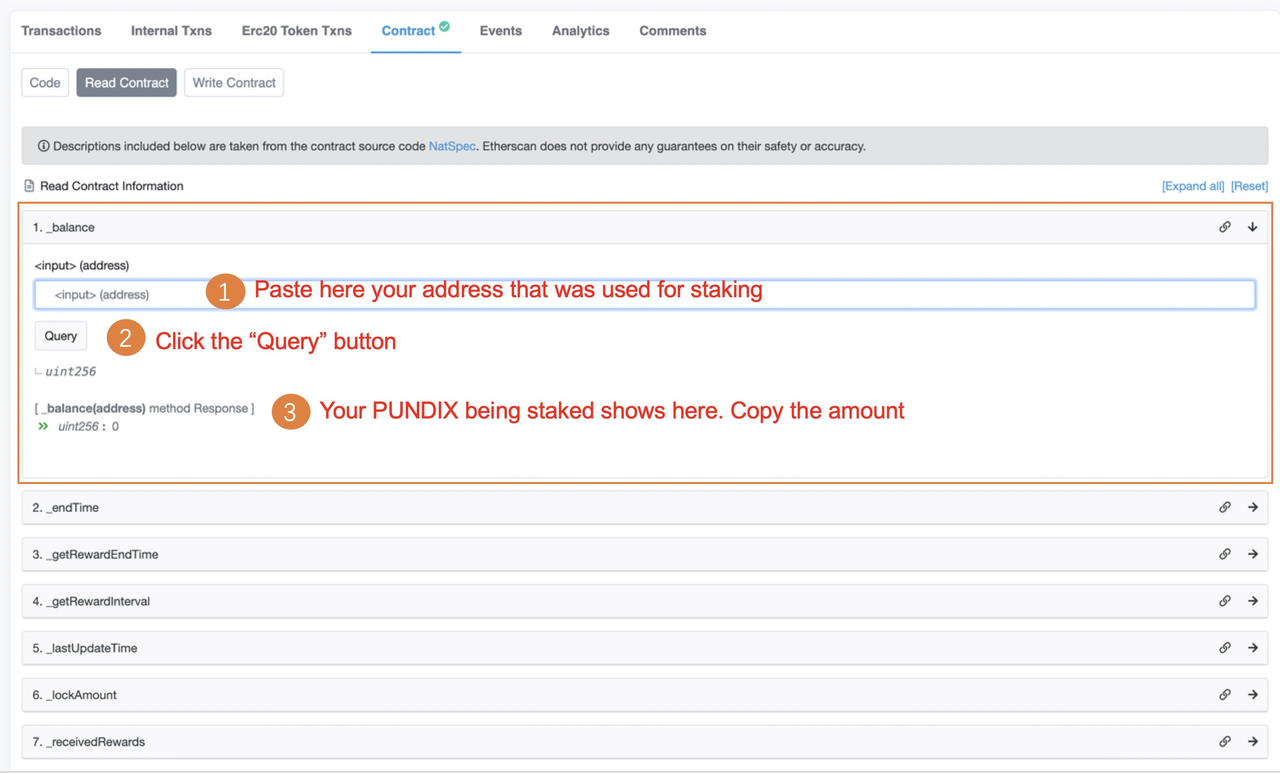 Connect your f(x)Wallet to Etherscan
On the Contract tab, choose "Write Contract", then click the "Connect to Web3" button to connect your f(x)Wallet via WalletConnect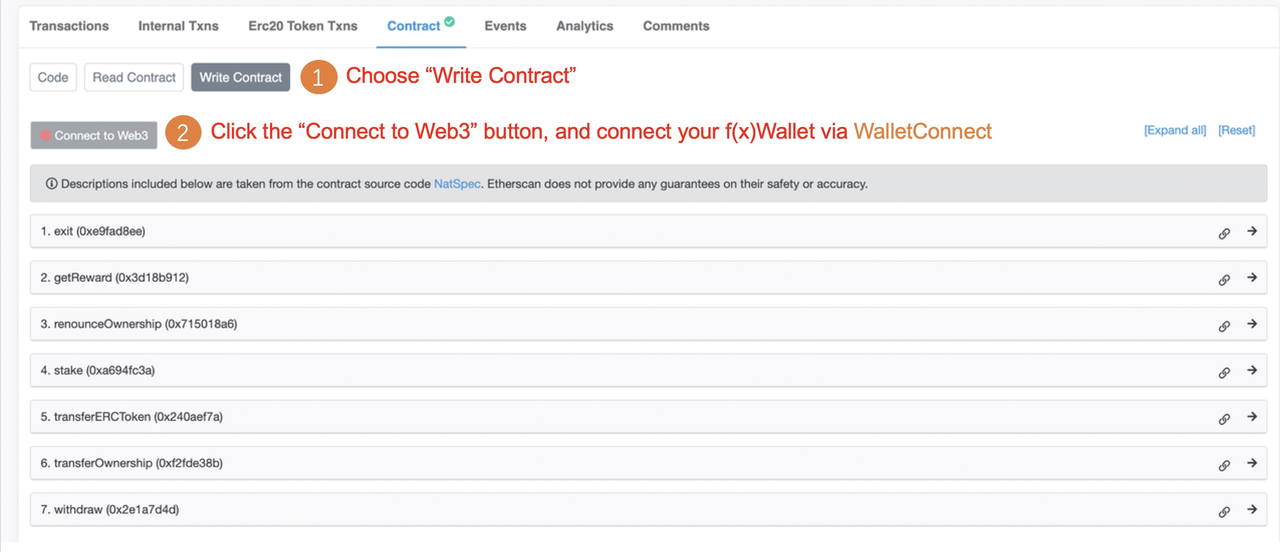 Once connected successfully,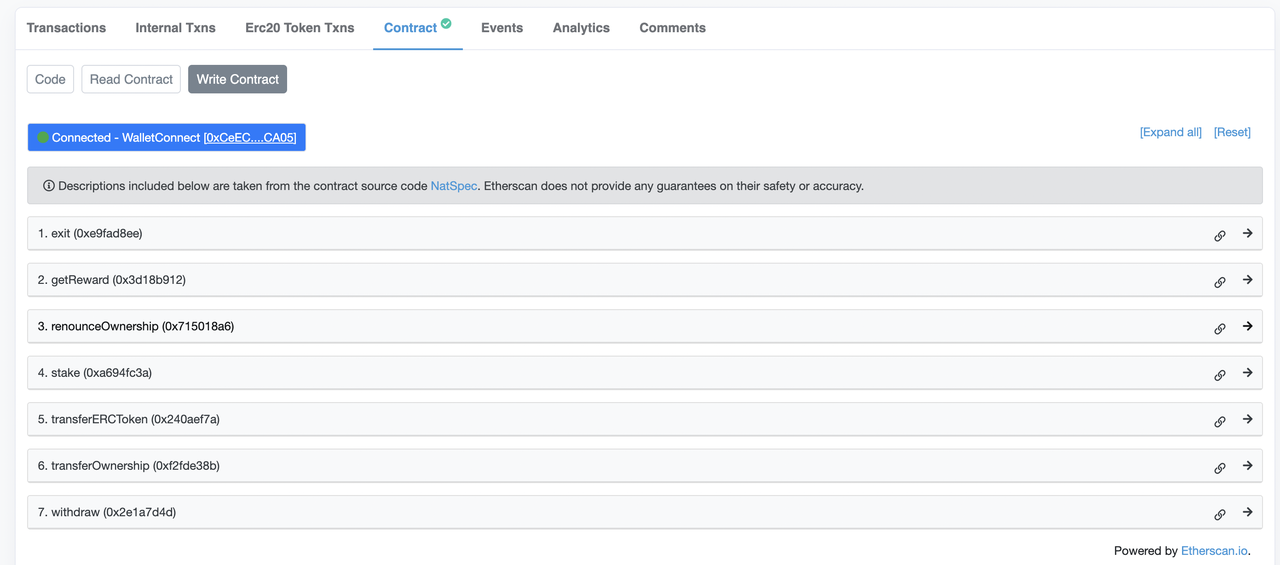 Unstake your PUNDIX
Now click "7. withdraw" to expand the input box, input the amount copied in Step 2, and click the "Write" button. Sign(confirm) the transaction in your wallet.