Select

dApp Center
At the bottom right corner of f(x)Wallet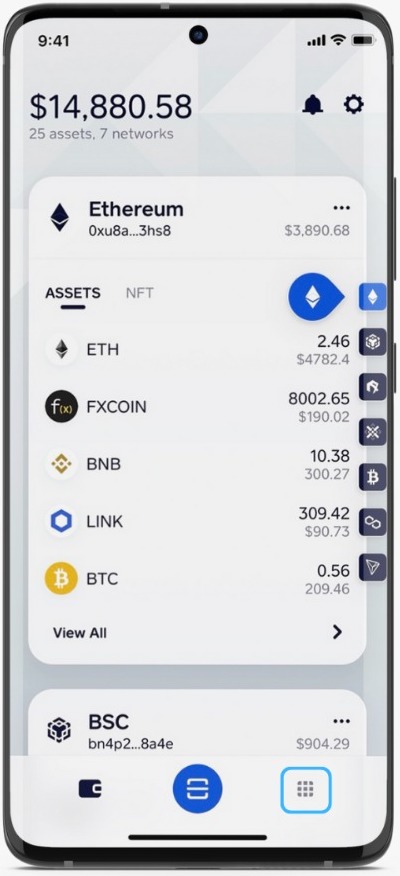 Note:
dApp Center is where you will be able to gain access to a complete suite of over 50+ decentralized applications in a single place.
2. Tap on "Crypto Gift" and open
At the top of dApp Center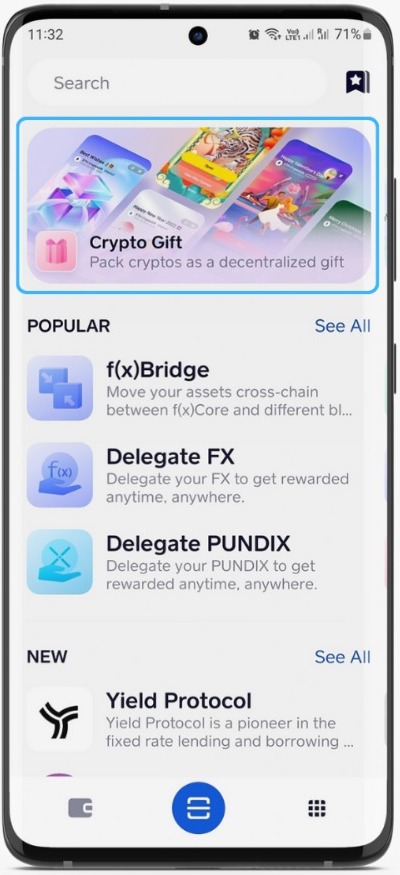 Note:
What better way than to send your loved ones a gift using blockchain technology?


3. Choose your sender address
The address has to contain the crypto that you want to gift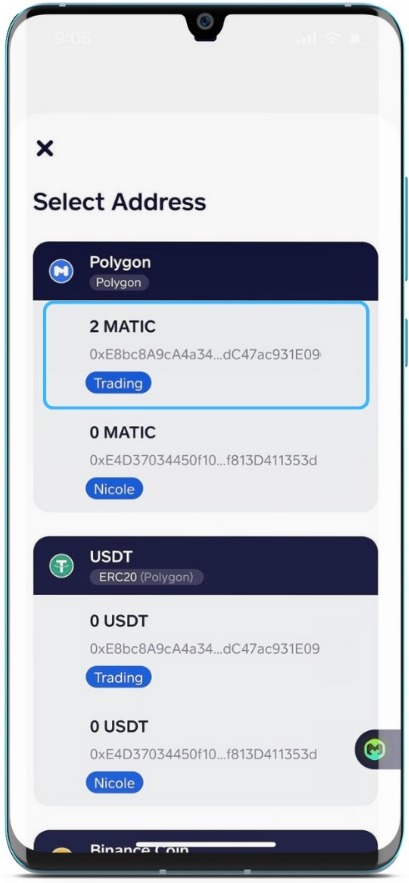 Note:
Make sure you have enough native token of the chain you are using for gas fee in the sending address.
4. Select "Send Crypto Gift"
Current Supported Chains:

Polygon

&

Binance Smart Chain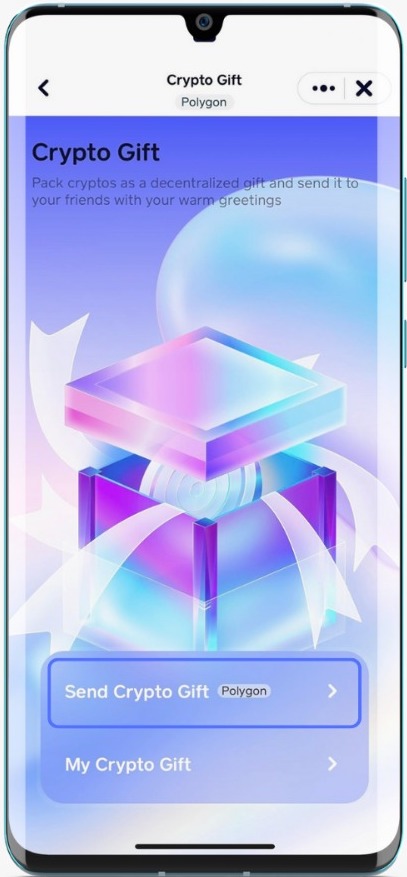 Extra Note:
"My Crypto Gift" is where you can view your incoming gifts or gifts that you have sent out.
5. Enter your gift information
Enter the amount of

crypto

you want to gift

Enter the amount of

recipients who can share

the gift

Enter a

message

of your choice to the receiver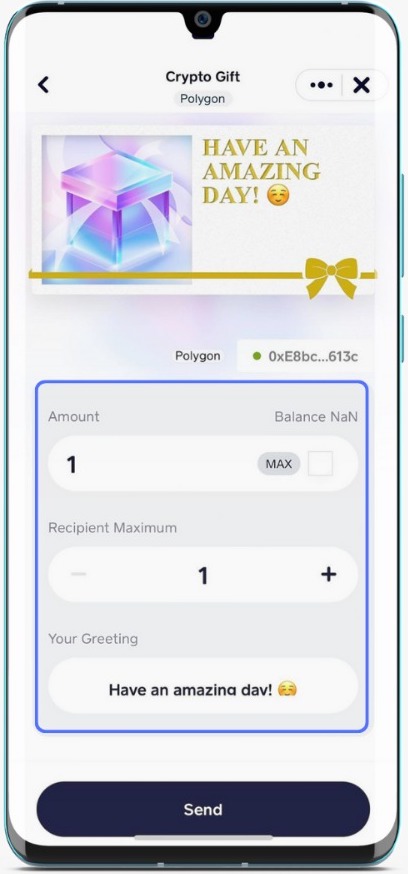 Note:
If you want to present the gift to a single person, reduce the "Recipient Maximum" to 1.