Dear Function X Community,
In this article, you can find answers to "How to" questions regarding f(x)Wallet 2.0. We will keep updating the guide for any future questions!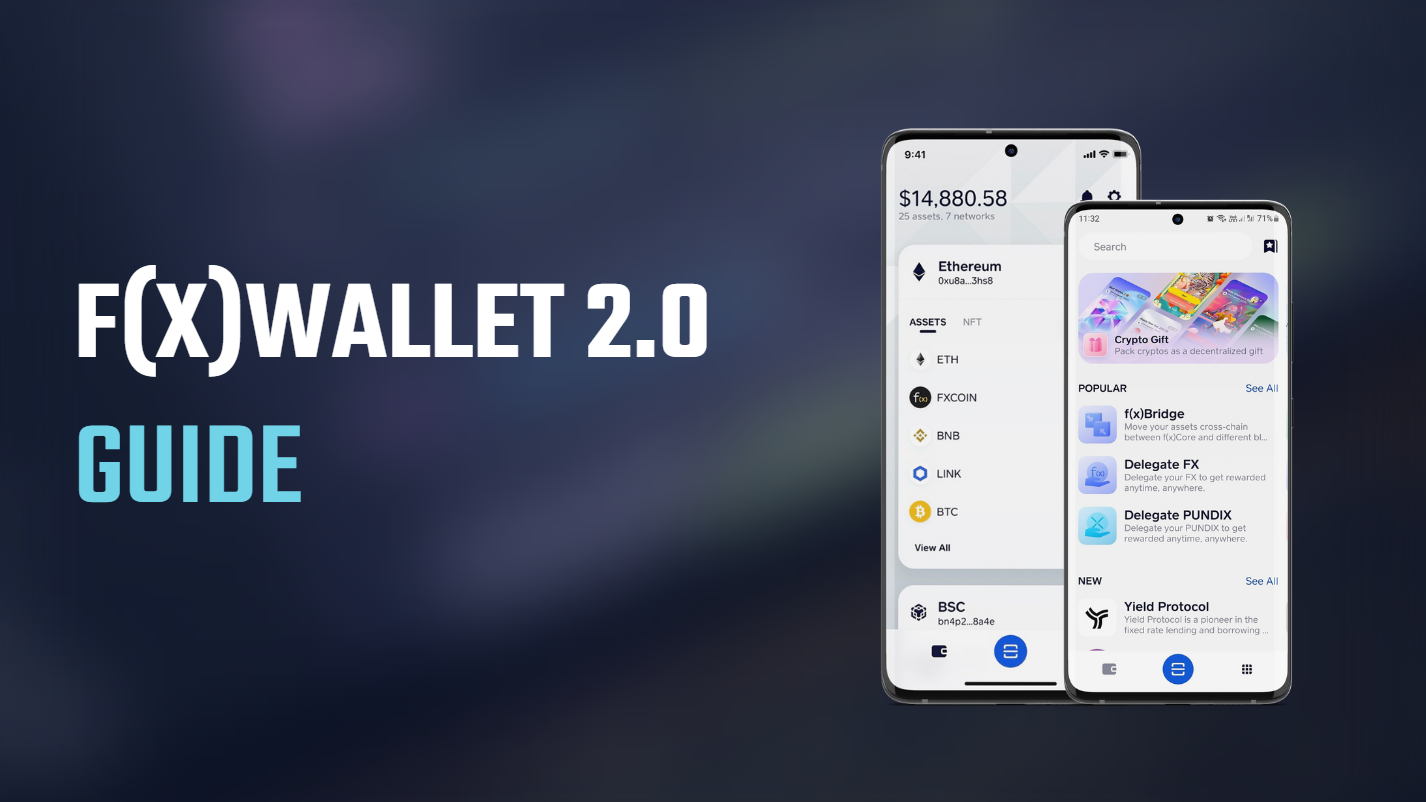 Let's get started!
I am

not sure

whether I have upgraded all my fx addresses to EVM-compatible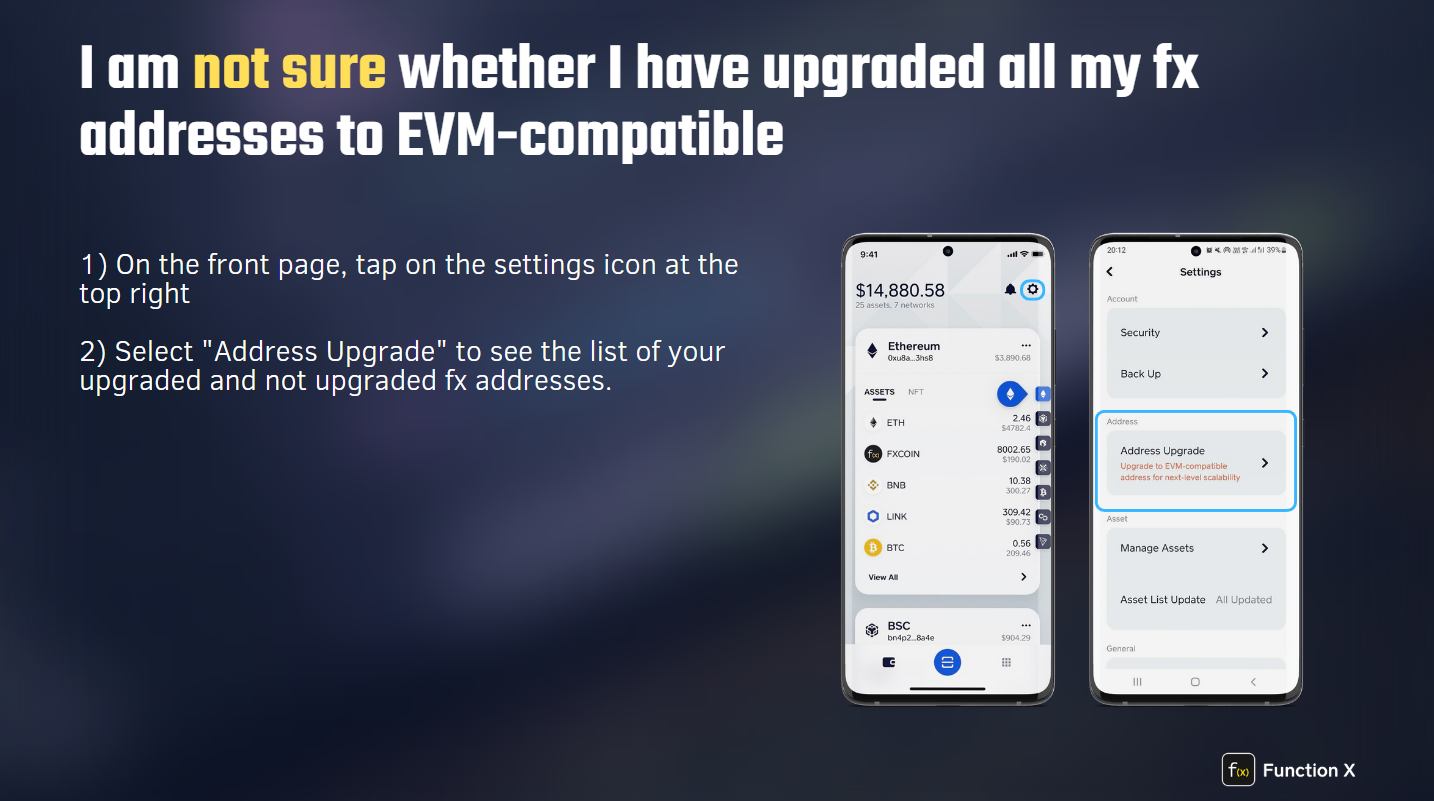 Where to

find

my delegation or delegate on f(x)Core EVM?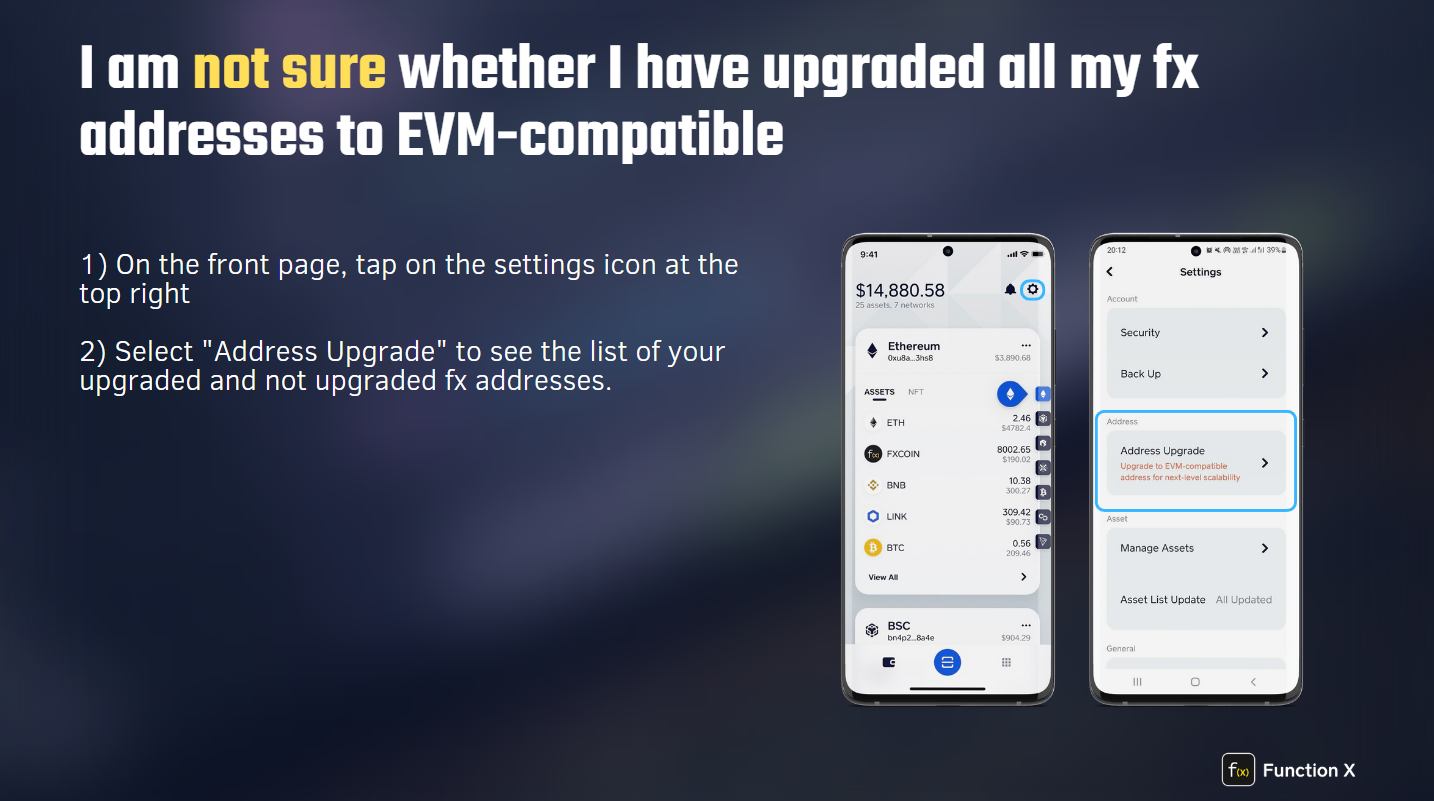 What is the difference between 'Delegate FX' and 'Delegate FX Classic'?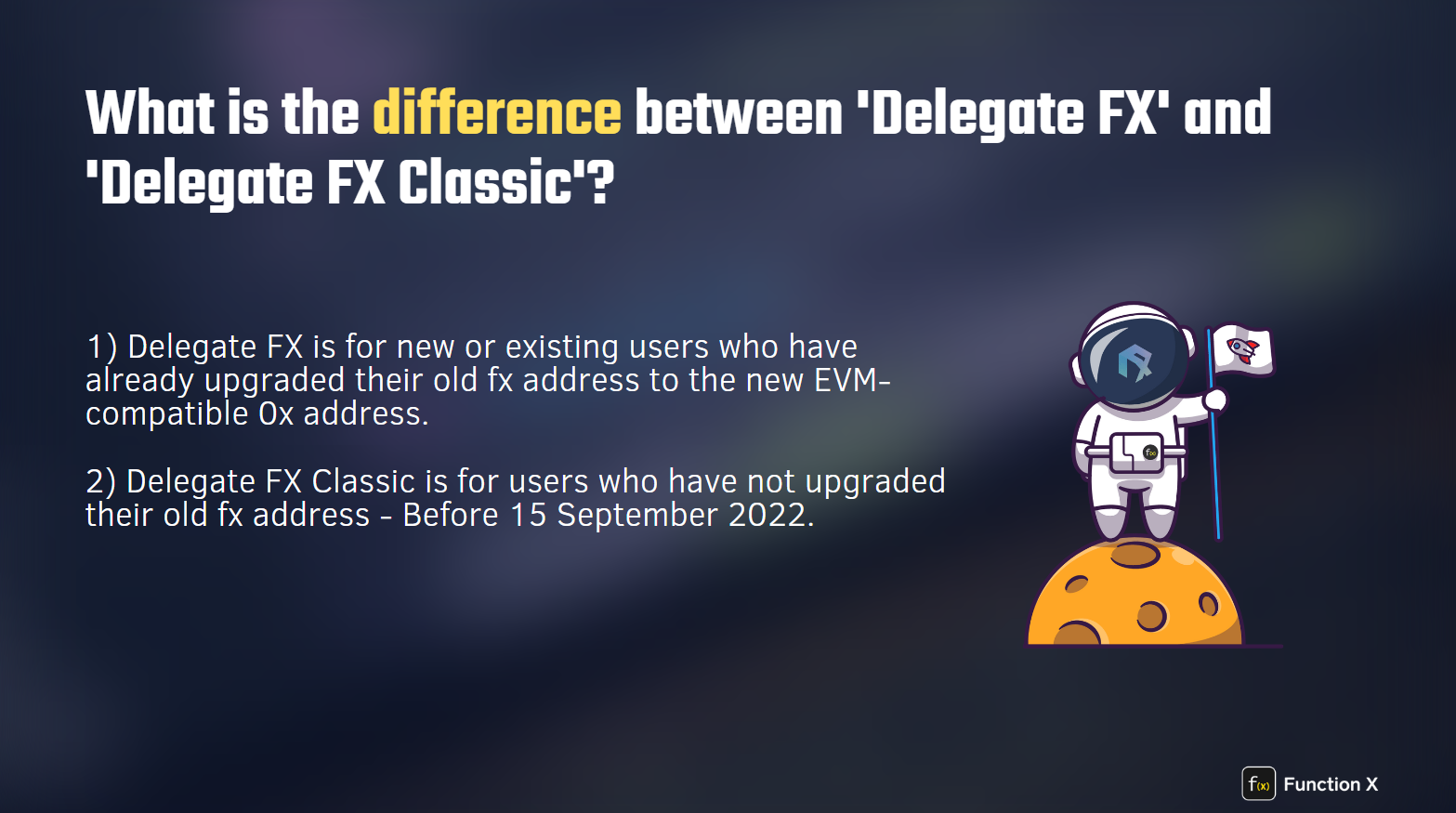 What will happen to the delegated amount once it is upgraded to f(x)Core?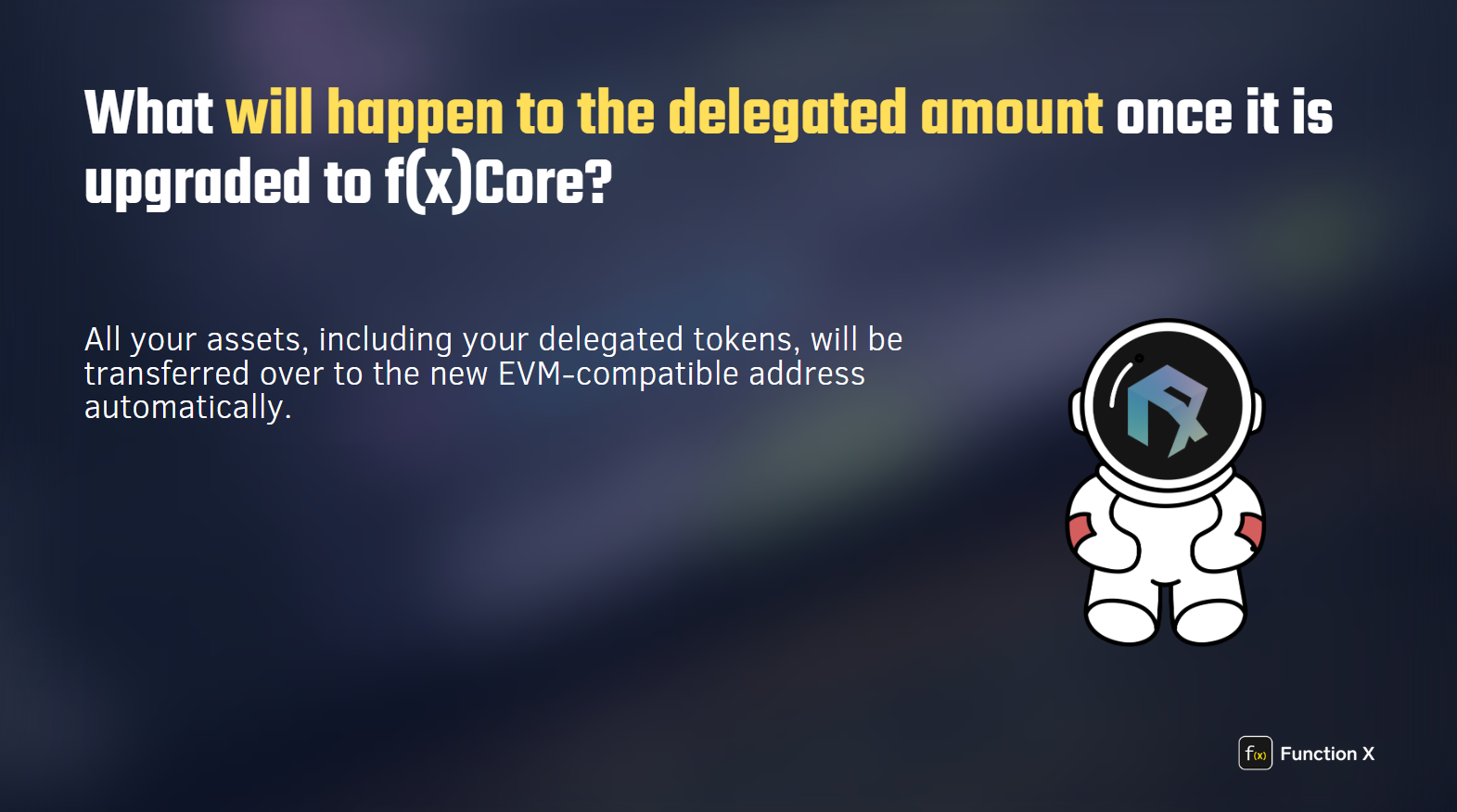 I have multiple addresses on a blockchain. How do I switch to another address?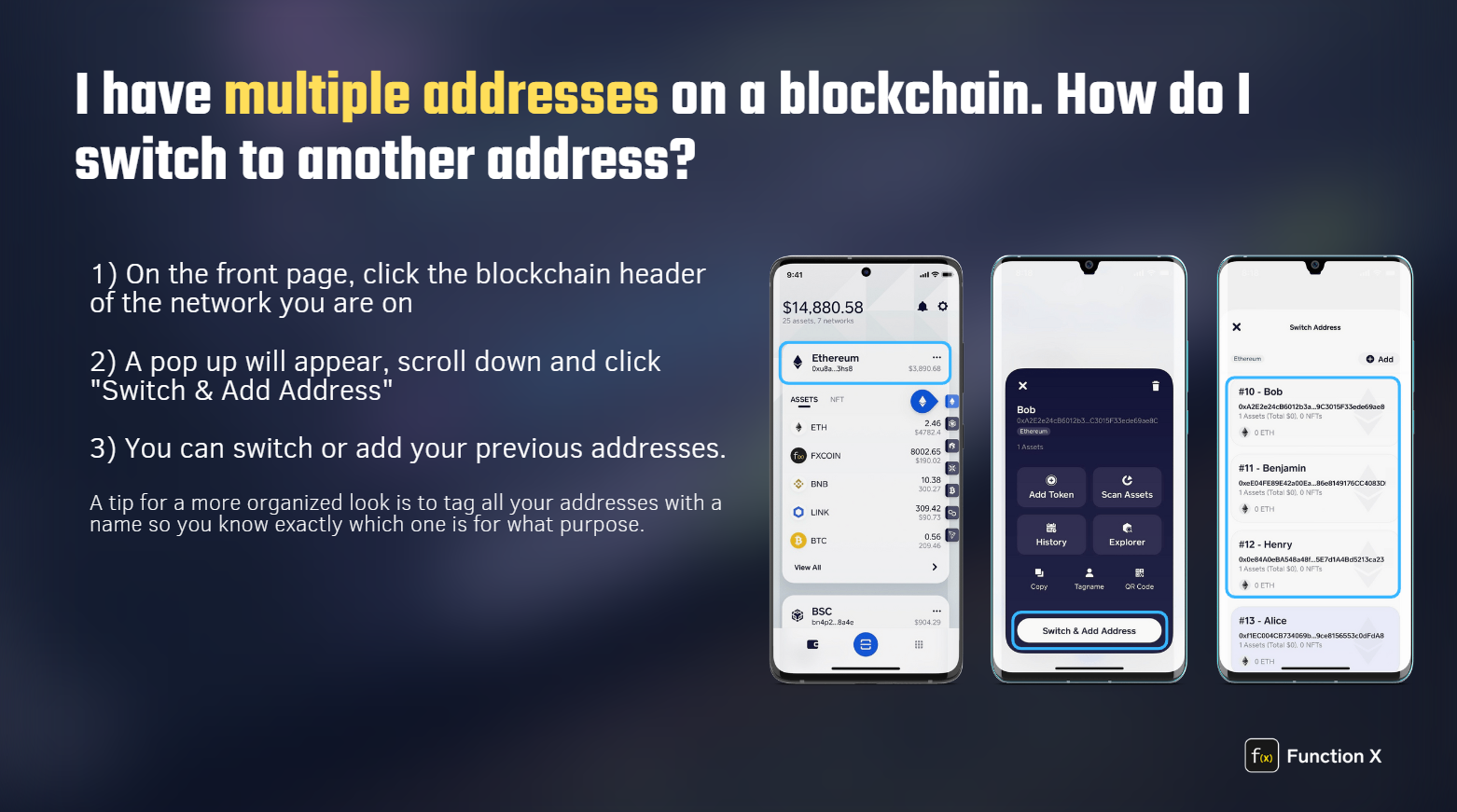 How to

add

a new wallet address on f(x)Core?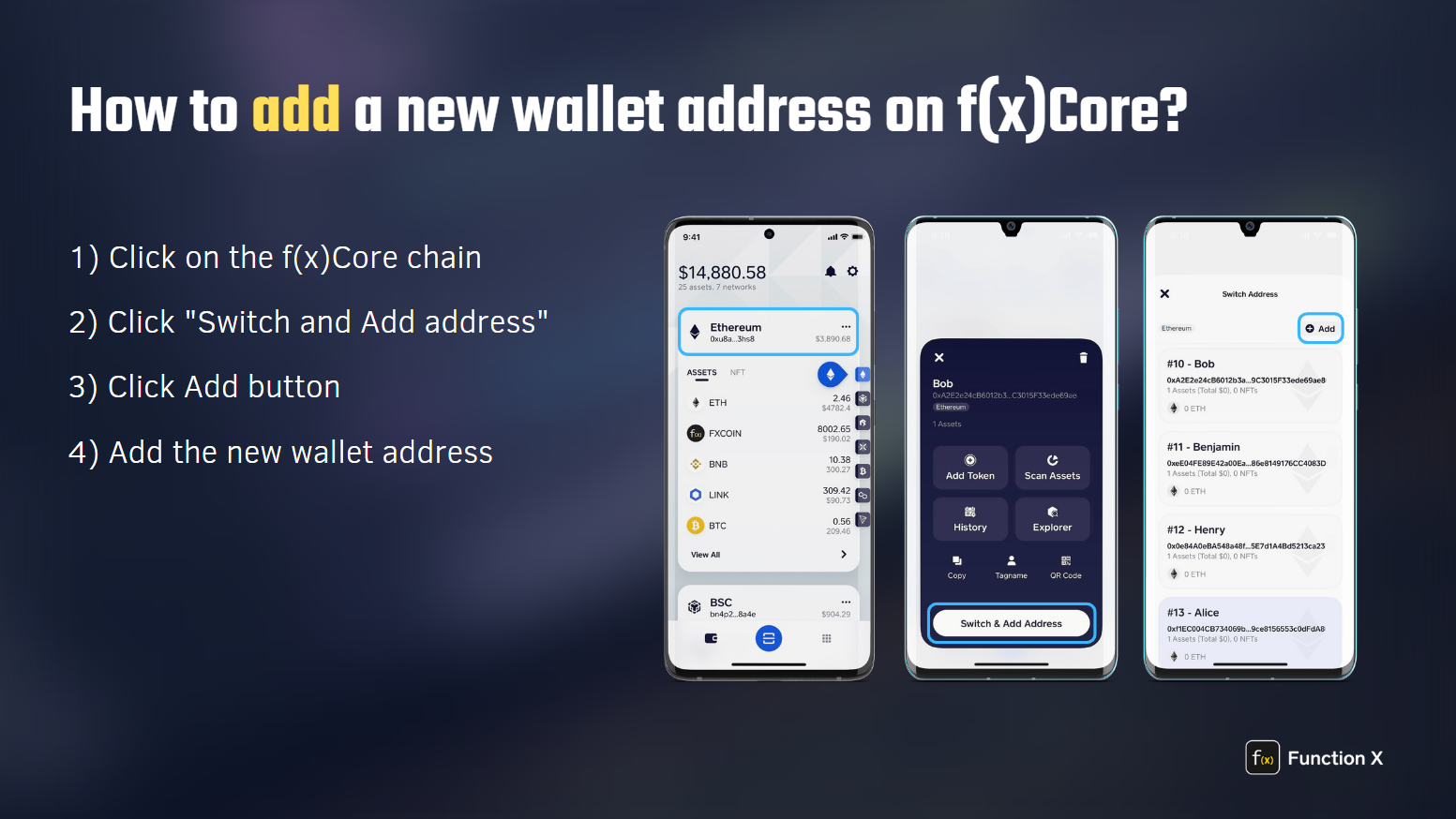 Do I need to undelegate my FX and send to the new EVM address?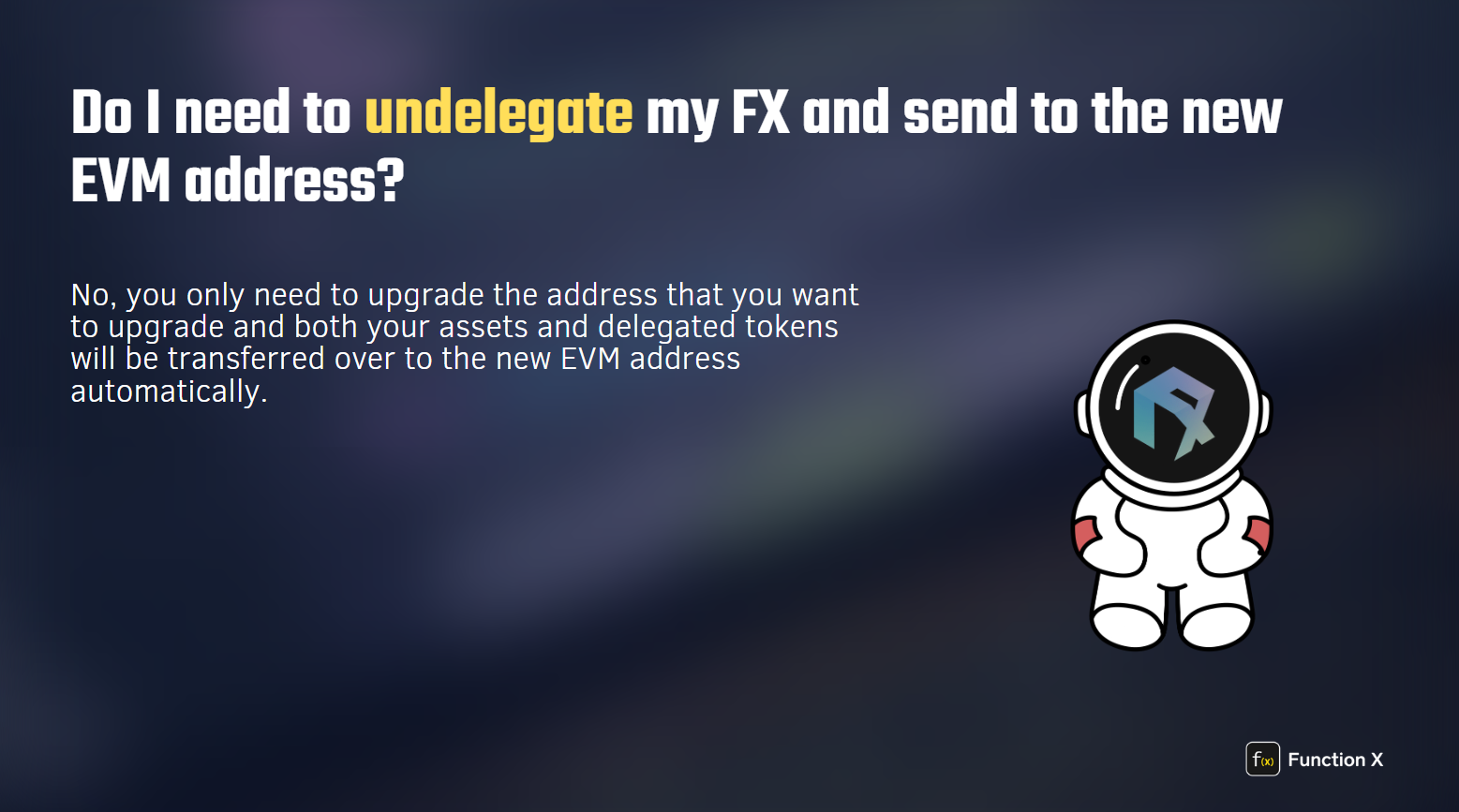 How to tag a name on my address?
How to add a token on a blockchain that I want?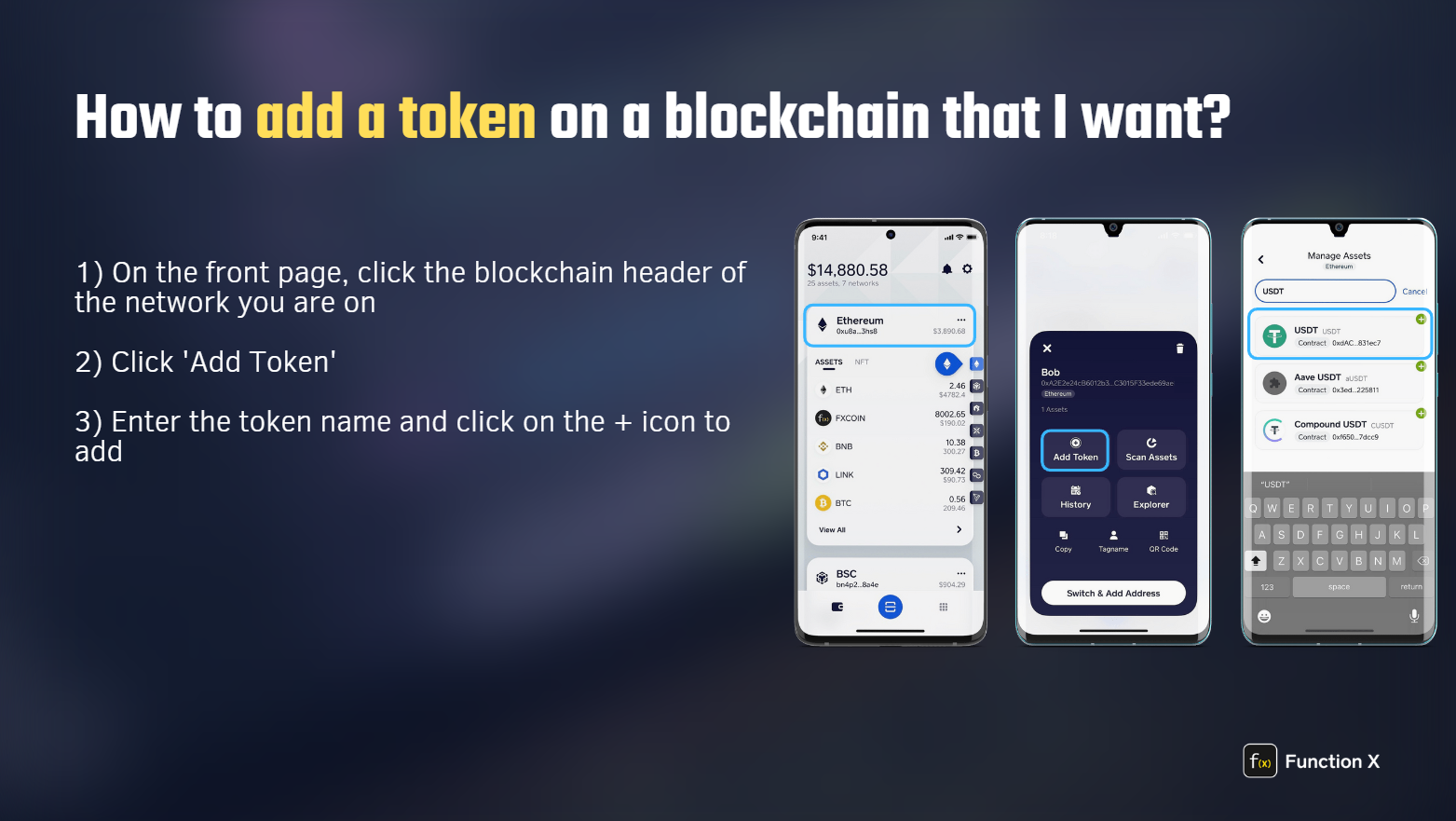 How to

hide or add

a certain blockchain?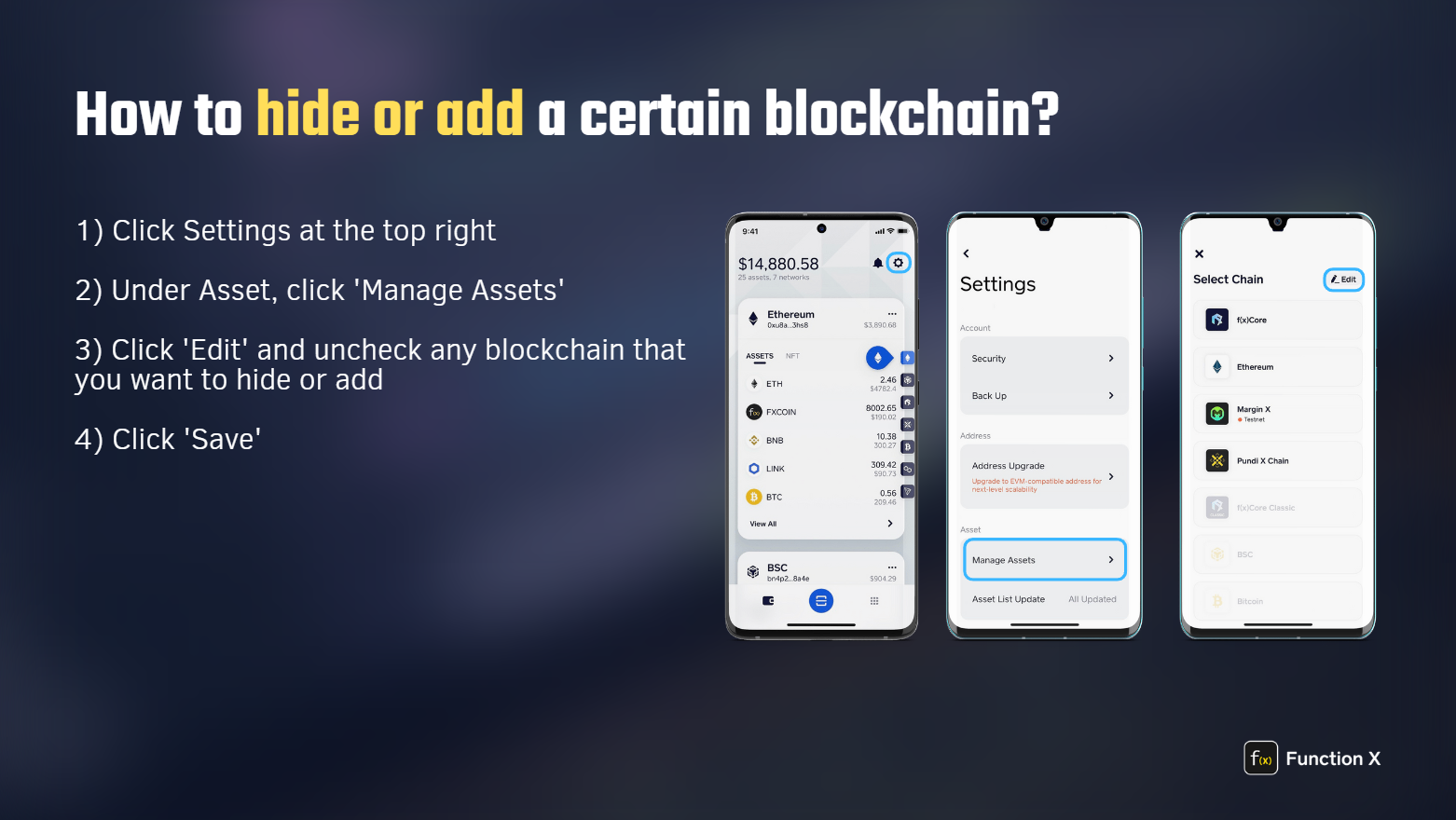 How to change the order of my blockchain layout?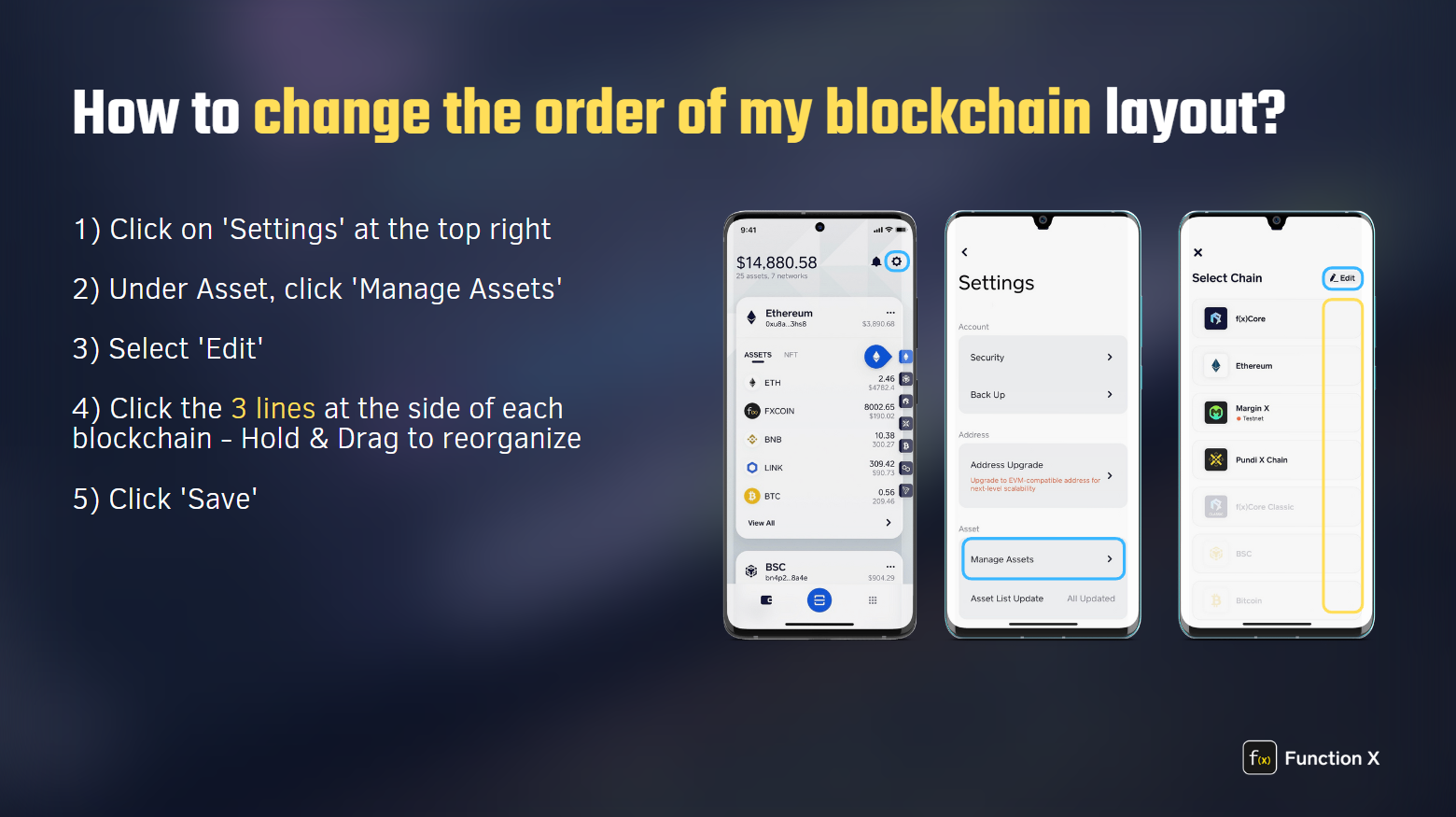 I'm using too many blockchains. How do I navigate between blockchains quicker on the front page?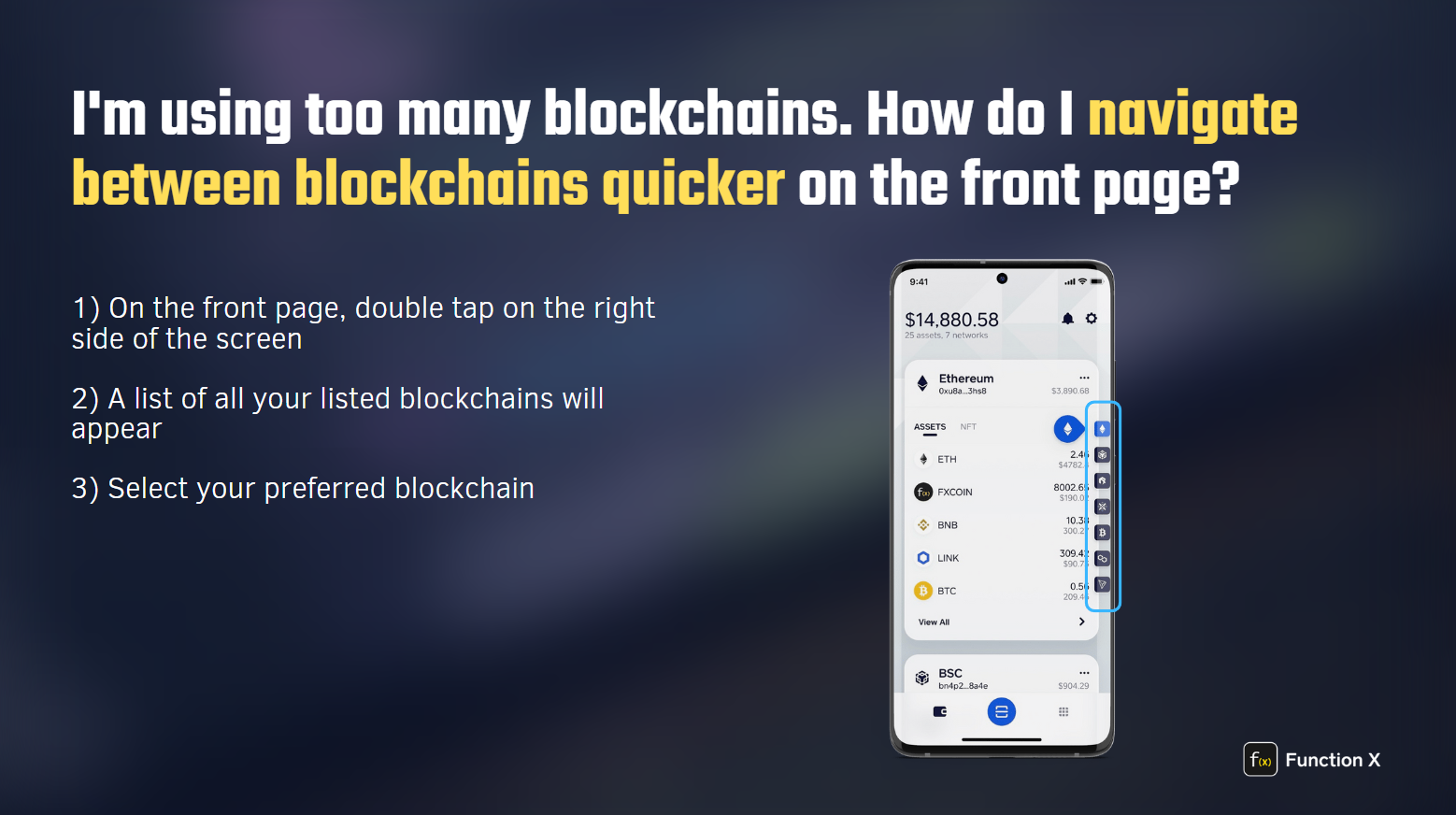 How to see the full list of my old fx addresses that I have not upgraded?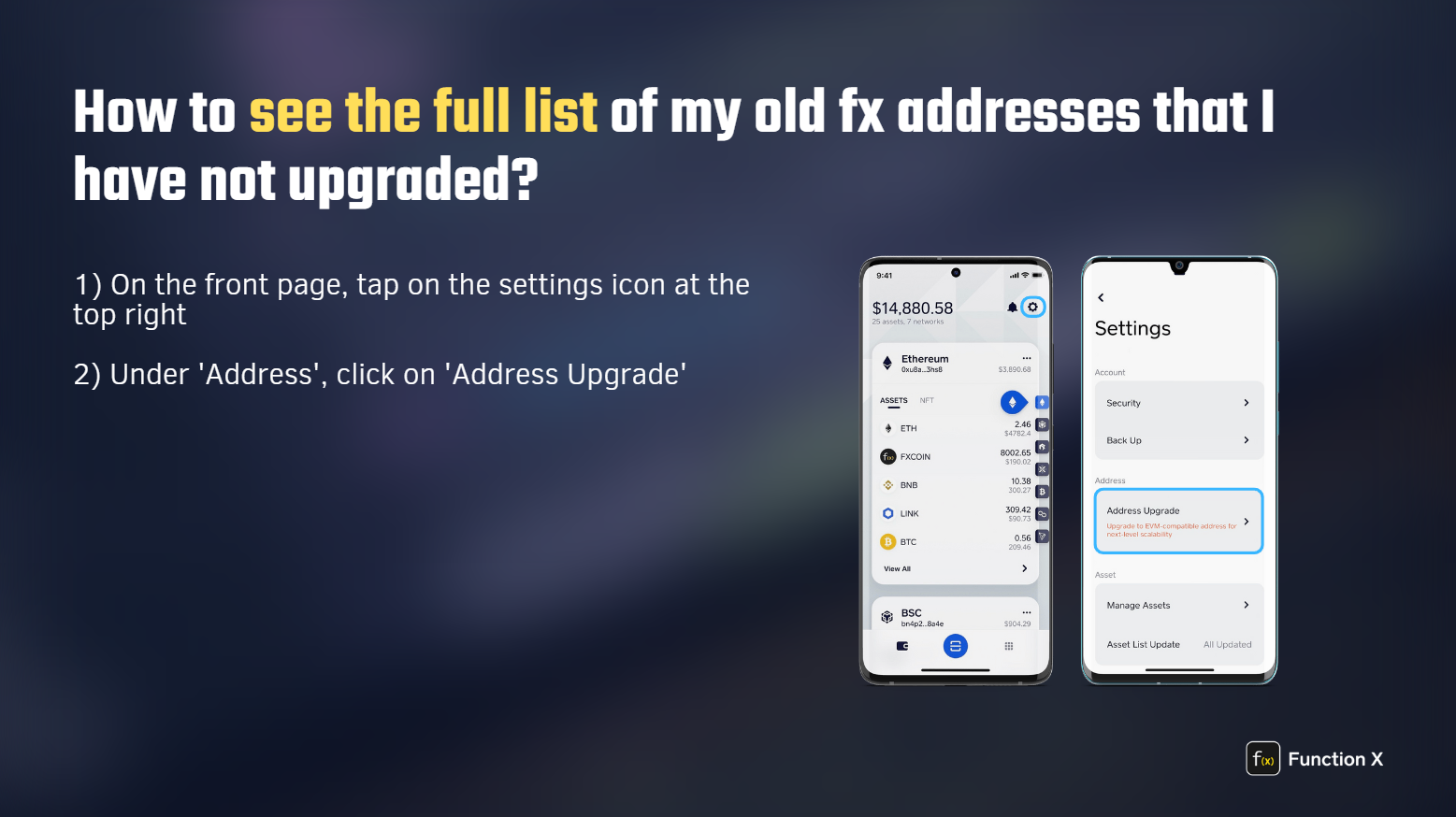 How to view my assets in my local country currency?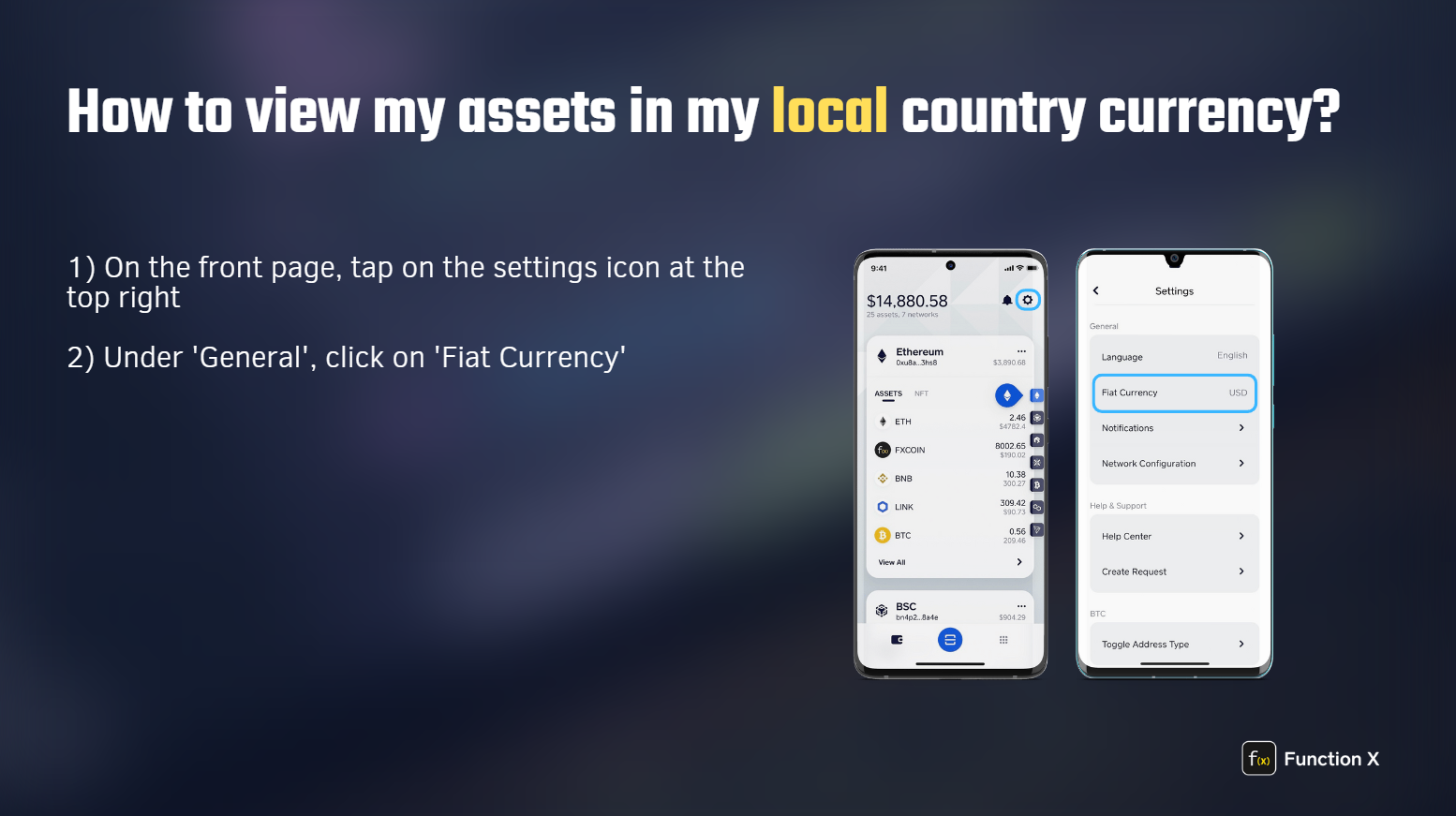 How to change from testnet to mainnet or vice versa?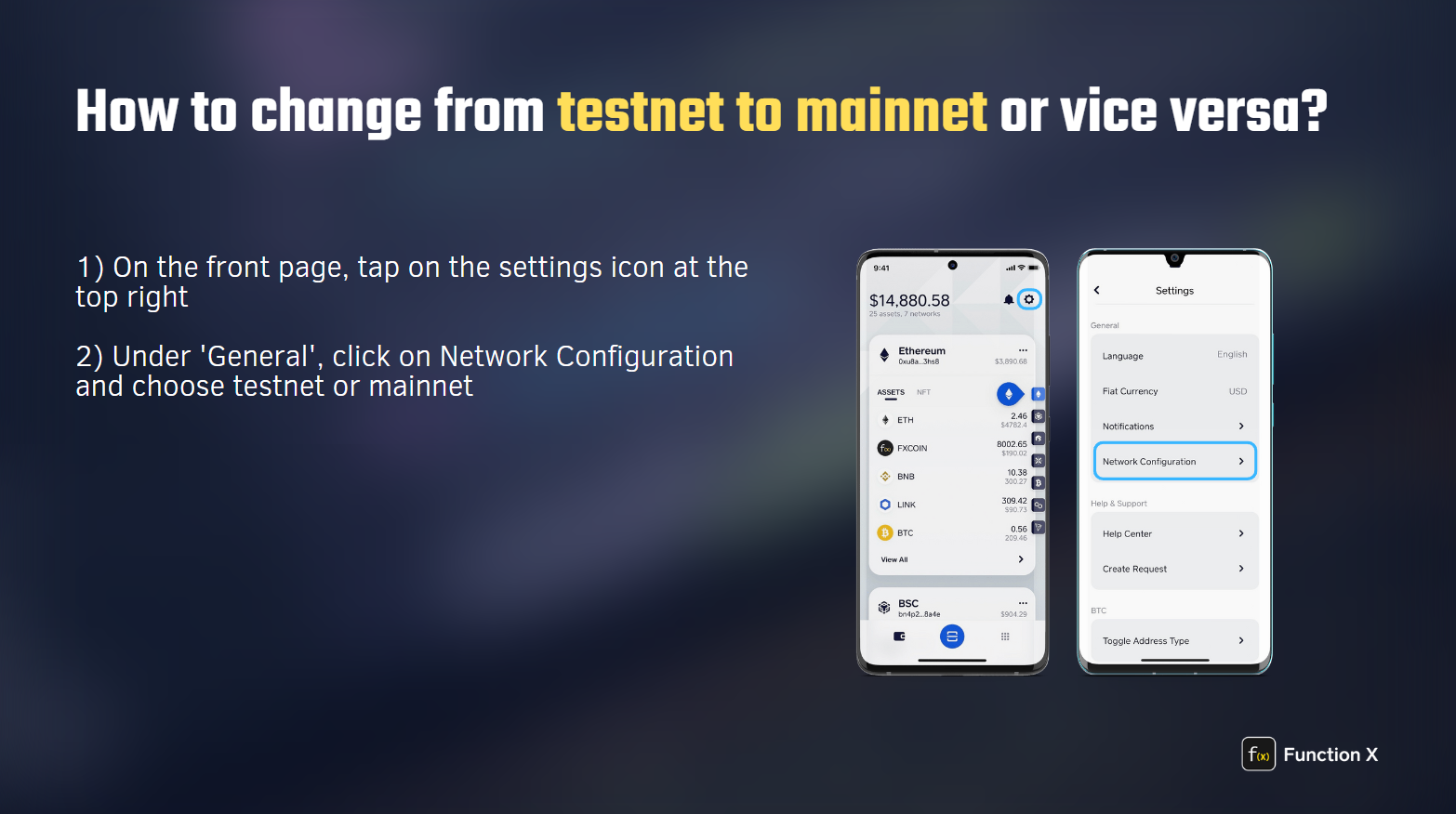 How to change to another language?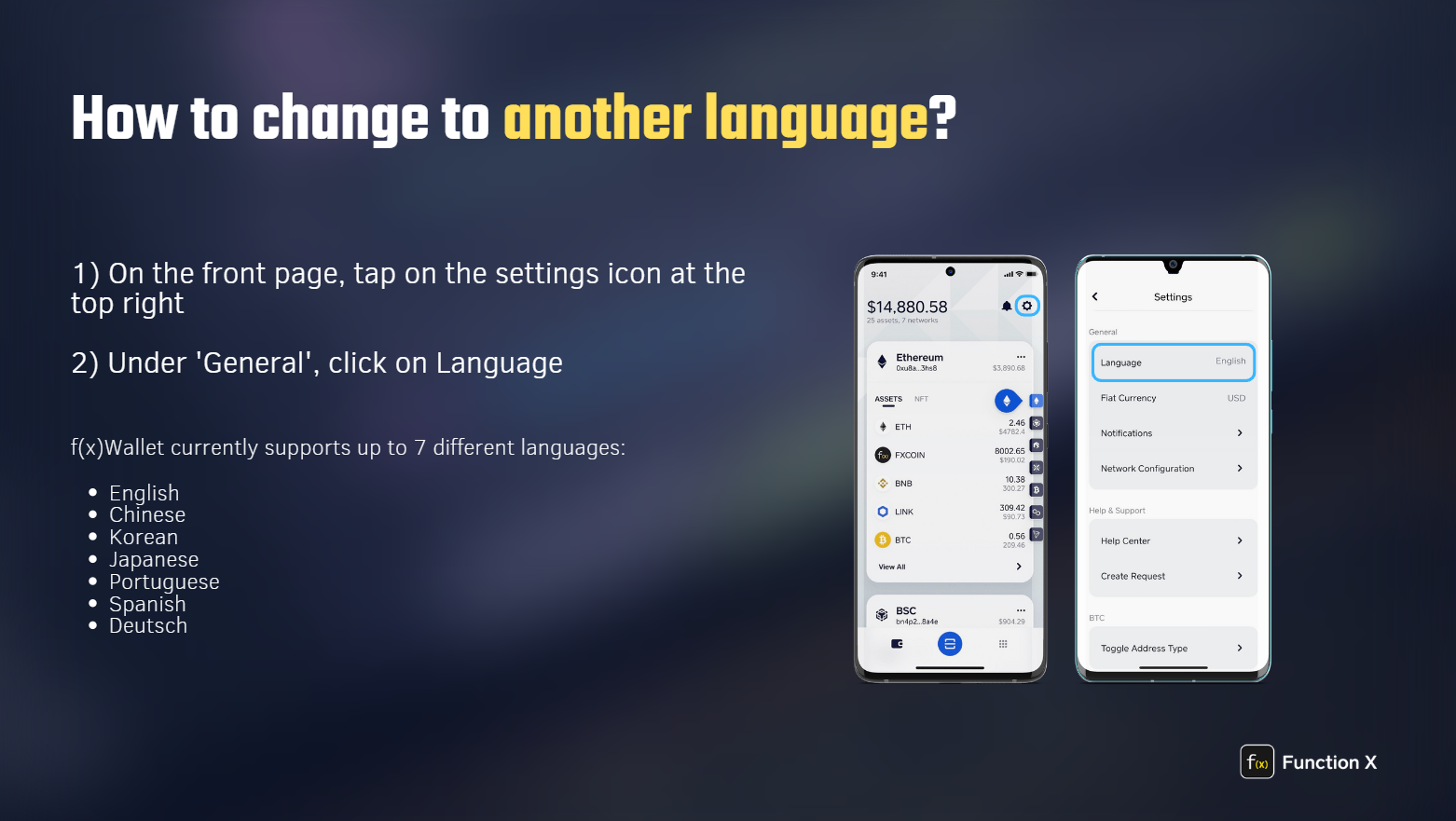 How to change my Bitcoin address type?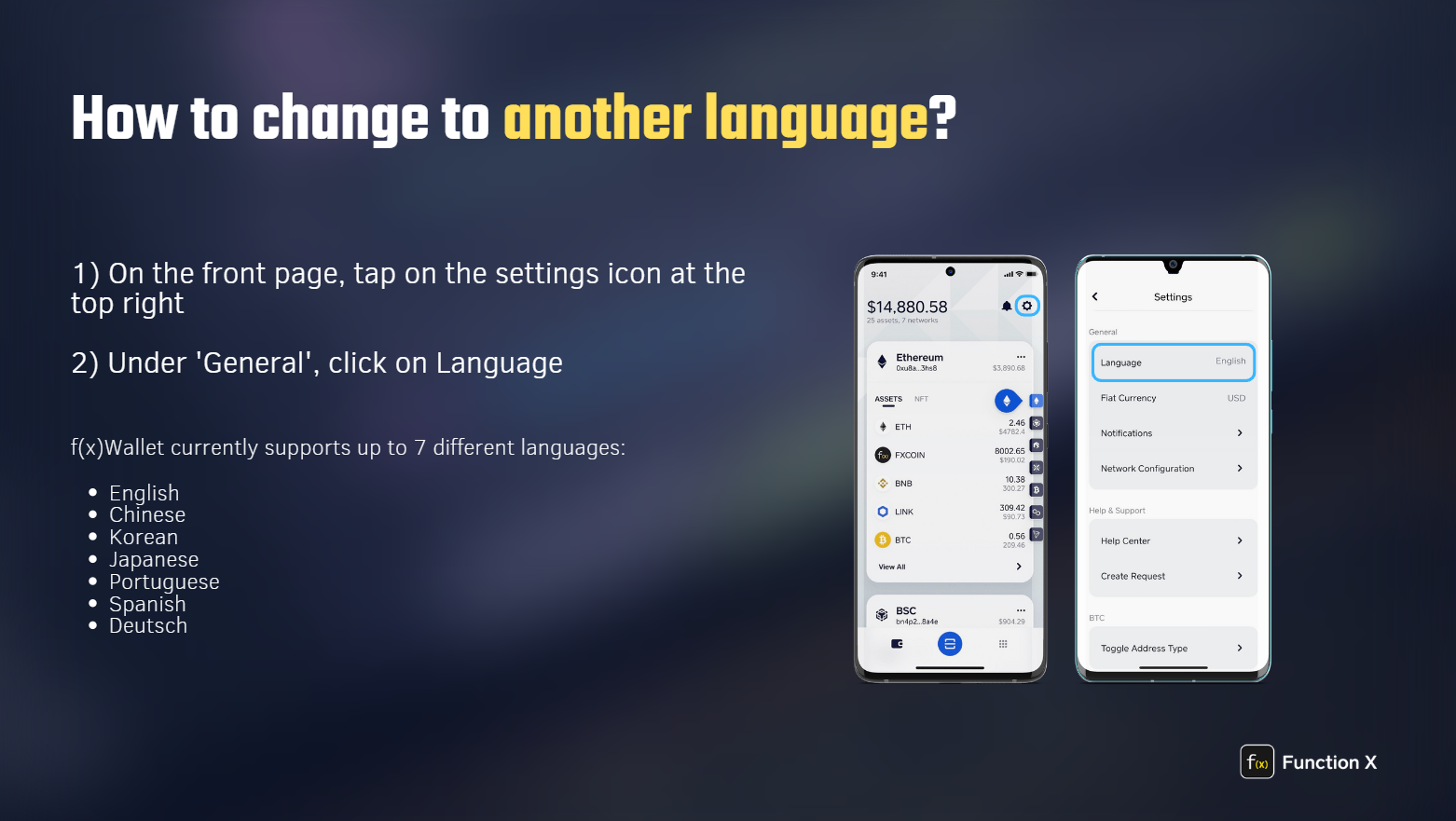 How to change my password?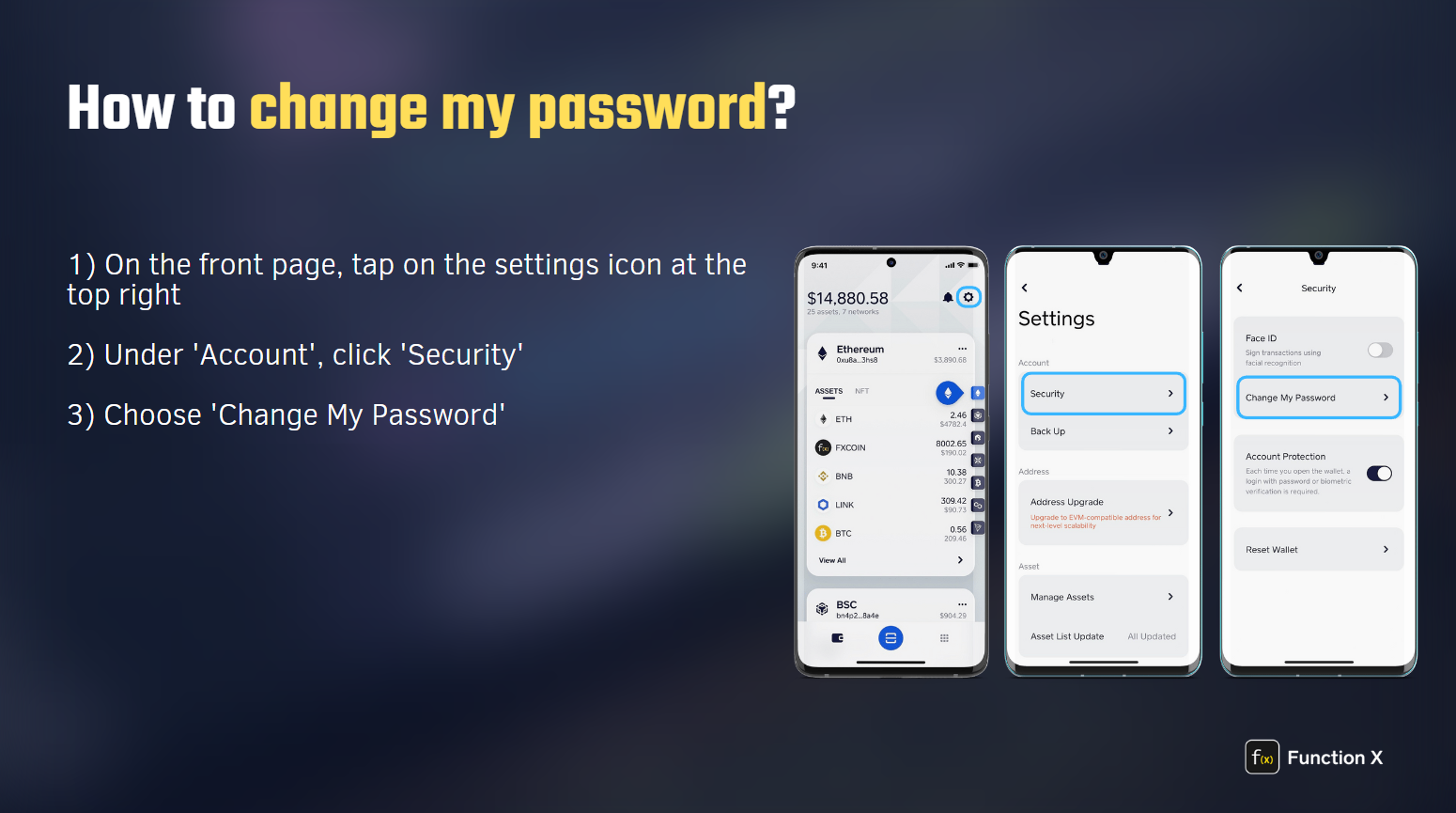 I have some tokens on my address but it is not showing up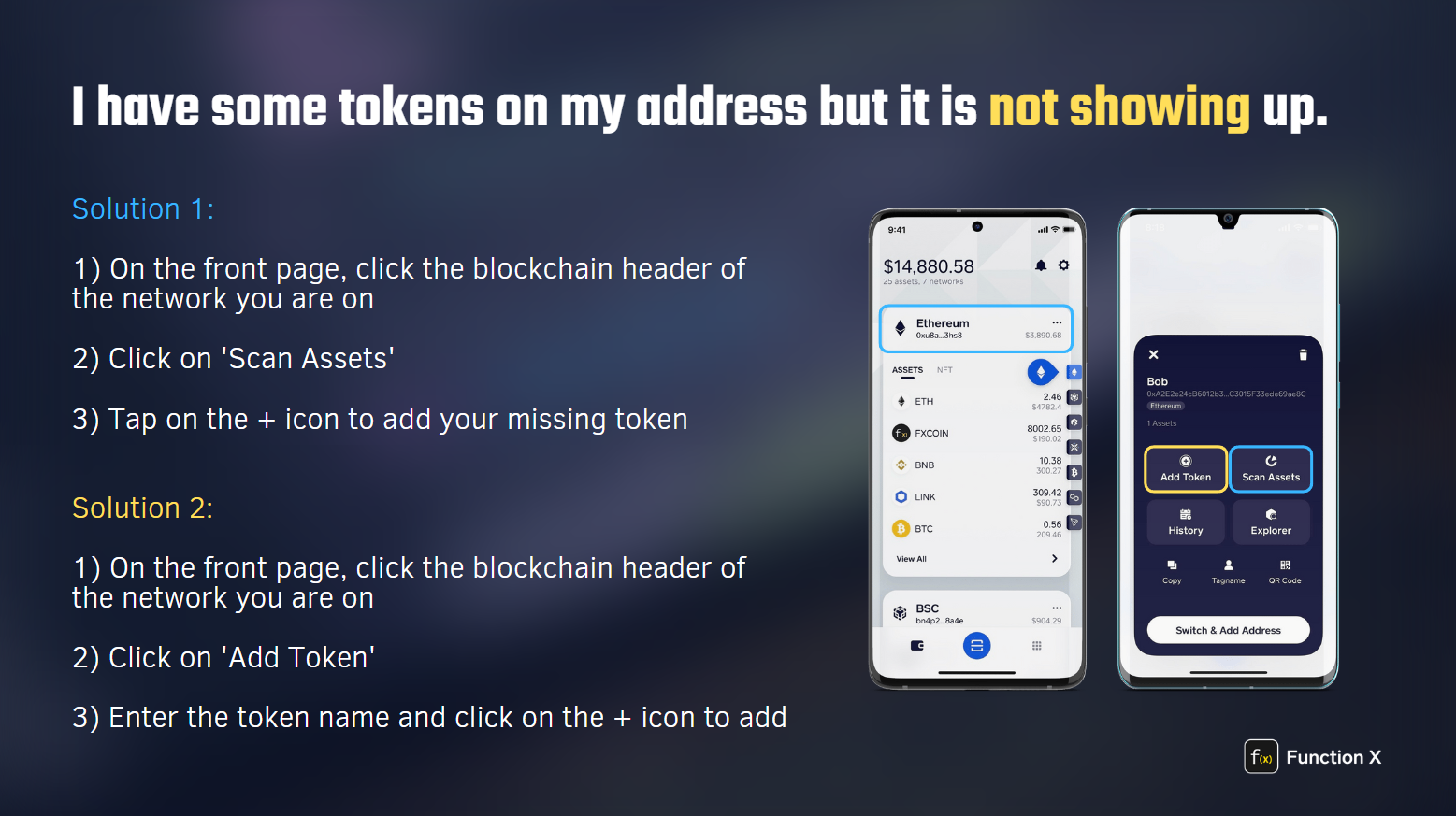 How to blacklist or hide a token?