What is WalletConnect?
WalletConnect is an open protocol for connecting desktop Dapps to mobile wallets using end-to-end encryption by scanning a QR code. This enables a user to use a mobile app like f(x)Wallet to connect to websites (DApps) and carry out transactions securely without revealing any secret information.
How to Use Wallet Connect
In this example, we will access Uniswap. You will need your f(x)Wallet app and another device to access the Uniswap website (preferably a desktop browser).
Step 1 - Access the Website
Open your desktop browser, and then go to the Uniswap website: https://app.uniswap.org/
Click on Connect to a Wallet in the top right of the page. You will be presented with options on how to Unlock your Wallet. Choose the Wallet Connect option.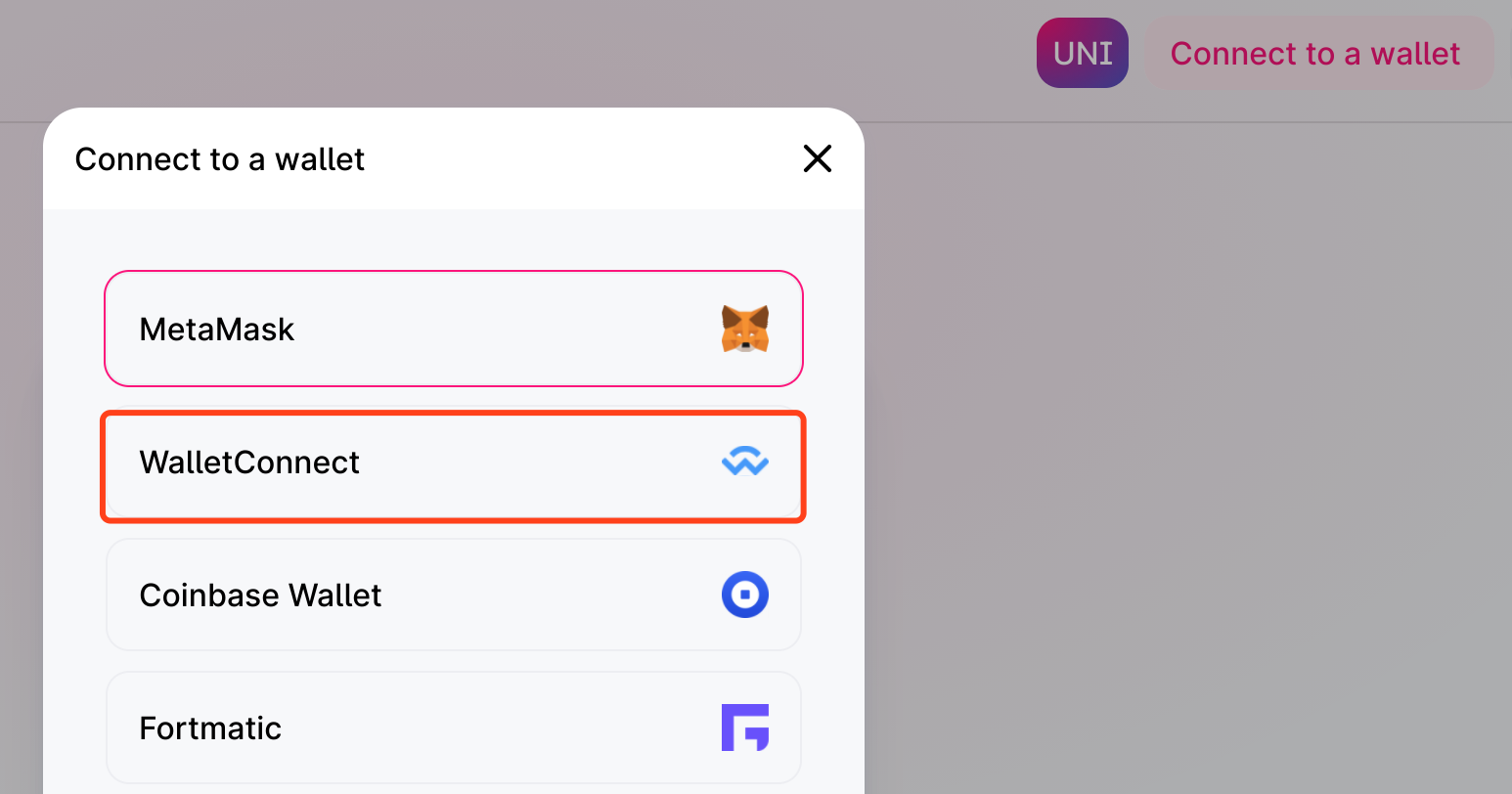 Step 2 - Using f(x)Wallet to Scan the QR Code
On the f(x)Wallet app, tap on the circle button in the lower middle part, then select Scan.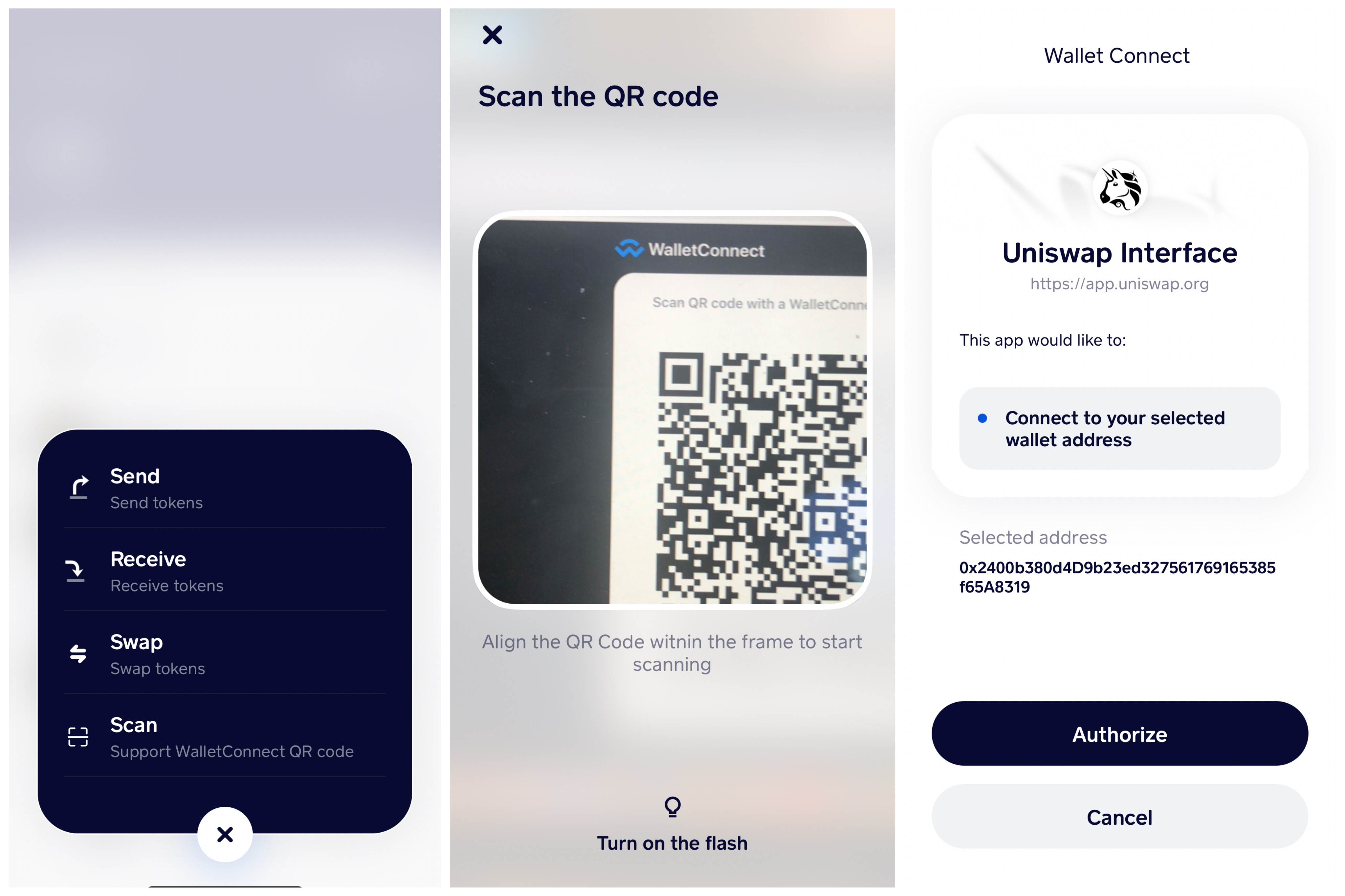 Scan the QR code that is on the desktop browser. As soon as the QR code is scanned, the app will automatically recognize that you are trying to connect to the site. All you need to do next is to tap on Authorize to confirm.